5 Times Maya Rudolph Has Shined
Recently NBC ordered a pilot for a Maya Rudolph variety show that we really hope gets picked up. Rudolph is one of the funniest ladies in comedy right now. She, like Tina Fey and Amy Poehler, got her start on Saturday Night Live and has made the leap from New York to Hollywood. Since we can't contain our excitement at the prospect of a variety show, let's look back on Rudolph's best roles.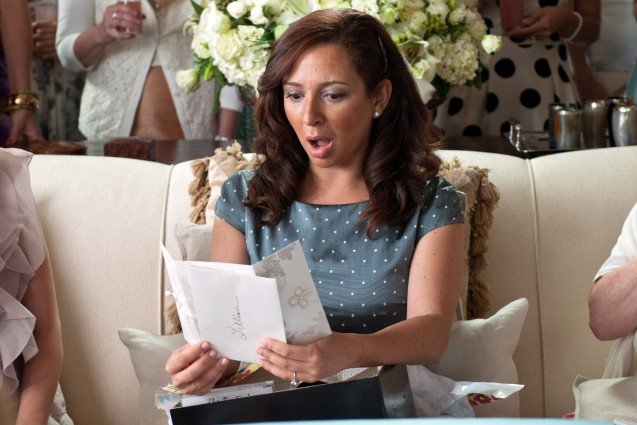 Universal via Everett Collection
Up All Night
Although it only lasted two seasons, Up All Night was a hilarious look into the life of new parents. With Rudolph, Christina Applegate, and Will Arnett starring in this series, it's a surprise it ended so soon.
Away We Go
In this different kind of love story penned by hipster hero Dave Eggers, Verona (played by Rudolph) and Burt travel around the country looking for a place to settle down. It's cute, it's funny, and it's romantic. What's not to love?
Bridesmaids
Can we all agree that Bridesmaids was the funniest comedy of 2012? Although Rudolph didn't play the main character, she was still a part of the craziest bridal party ever seen on TV or film (including all those TLC bridal shows.) 
SNL Cast Member
Out of all the women who have ever been part of the cast of SNL, Rudolph is easily one of the funniest (up there with her BFF, Kristen Wiig). Plus, no one could do a better impression of Whitney Houston.
Host of SNL
Just because someone was an SNL cast member doesn't mean they'll make a good SNL host (Yeah, we're looking right at you, Chevy), but Rudolph definitely proved she could do both. Although she's only hosted once since leaving the show, we'd love to see her return anytime.