HBO's '50 Children': An American Couple's Mission to Save Jewish Children from Nazi Germany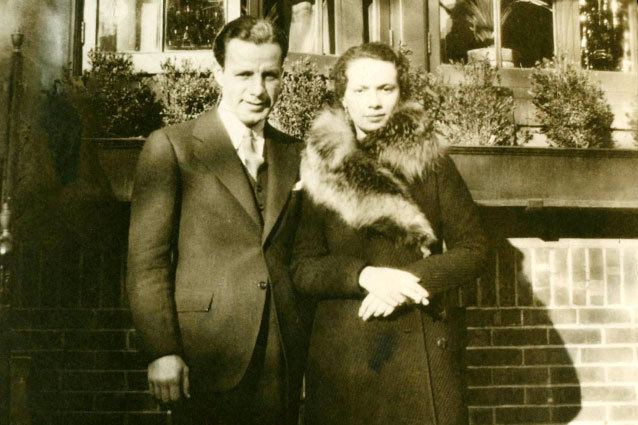 Slated with weekly sessions of Hebrew school from the age of five to 14, I've seen more Holocaust documentaries than I can remember — and many I can never forget.
Some of the most powerful entries painted the tragedy with a daunting grandeur; others, of equal effect, related with the audiences through vivid personal stories. What makes an account of this historical black mark most commanding is its will to carry forth full force with its message, not to safeguard the public from the atrocities inherent in the subject matter. 50 Children, which aired Monday night on HBO, tells a wonderful story of two individuals — Philadelphia residents Gilbert and Eleanor Kraus, who traveled to Nazi-occupied Germany on a mission to rescue 50 Jewish children from the clutches of the monstrous reign. The documentary, narrated by Alan Alda, interviews a handful of the now-grown beneficiaries of the Kraus' heroism, touching softly upon the great deeds of the American couple in the face of Hitler's growing tyranny.
But as far as Holocaust documentaries go, 50 Children is a softball feature. It is beyond unfortunate that in discussion of such a time, the simple idea of leagues of children in danger is not enough to thematically capture the severity in question. Such is the shortcoming of 50 Children, a film that treads a bit too lightly when its subject warrants weight and agony.
One could argue, instead, that 50 Children aims to shed a light on a beam of shining light in this dark era, that glowing positivity being Mr. and Mrs. Kraus. And in doing so, it earns the luxury of shying away from some of the most explicity horrors of the time. After all, it is remarkably important to highlight the hope in episodes of tragedy. In showcasing this, in delivering a story of 50 young boys and girls rescued thanks to the Kraus family, 50 Children does the tremendous service of exemplifying hope in the most hopeless of times. But as an instruction to those only learning about the Holocaust, 50 Children seems to fall short of capturing the era. There's almost too much hope in this film; 50 Children, as an artistic project, neglects to instigate a presence of this unparalleled conflict, instead entrusting the viewer's knowledge of the Holocaust to fuel the necessity for the Kraus' deeds.
But it is important to never lapse in this endeavor, to never free ourselves from the present memories of the Holocaust. 50 Children's task is well-intended and inspiring, but it lacks an important component of telling an uplifting story about a dark time: the illustration of the dark time itself.
Follow Michael Arbeiter on Twitter @MichaelArbeiter
More:
'VICE': Pushing the Limits of News with Humor and Horror
Martin Scorsese Directing Bill Clinton Doc for HBO
Conservative Doc '2016' Continues Anti-Obama Message in 'America'
---
From Our Partners


Jessica Alba Bikinis in St. Barts (Celebuzz)


Pics of The Rock Making Things Look Small (Vulture)