A Devious Chat With the Stars of '666 Park Avenue' — VIDEO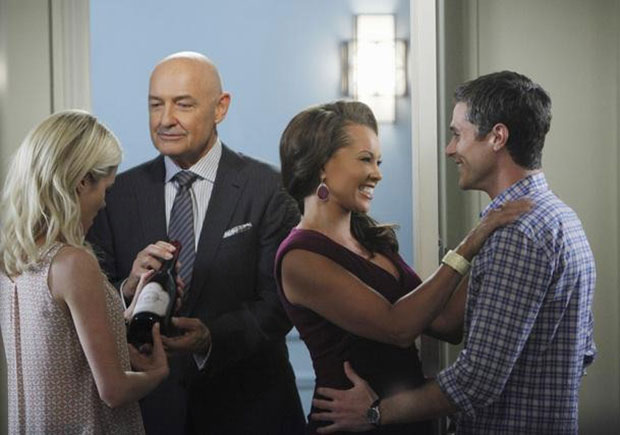 Planning on watching 666 Park Avenue after Revenge tonight? Well, not to sound biased, but we think you should be. The campy, deviously fun new show, starring Terry O'Quinn and Vanessa Williams as the wealthy owners of a glamourous Upper East Side apartment building, is the perfect ending to ABC's stellar Sunday night line-up.
The set-up is this: O'Quinn and Williams own The Drake, a Manhattan real estate dream that quickly becomes a reality for a young couple played by Dave Annable and Rachael Taylor. But, as Annable and Taylor will soon find out, anything that seems too good to be true in Manhattan probably is — the Drake's tenants have a tendency to get sucked into hell just as they reach the pinnacle of success.
Hollywood.com sat down with O'Quinn, Williams, Annable, and Taylor during July's Television Critics Association press tour, and we tried our best to find out what O'Quinn character, Gavin, is up to. Is he the devil? The devil's liaison? The devil's childhood BFF? O'Quinn was mum on his exact title, but he did give us this tidbit: "[Gavin is] just one mean son of a bitch… with a wellspring of supernatural power." Color us intrigued! See what else the cast had to say below:
666 Park Avenue airs Sundays at 10 p.m. on ABC
Follow Shaunna on Twitter @HWShaunna
[PHOTO CREDIT: ABC]
MORE:
A Devilish Deep Dive Into '666 Park Avenue'
TCA 2012: '666 Park Avenue' Promises To Make Horror-Lovers Proud