Aaron Sorkin's Recycled 'Sorkinisms' — VIDEO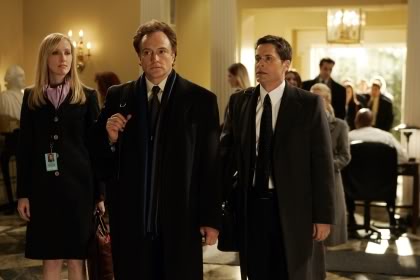 If you haven't seen this video of recycled Aaron Sorkin phrases used in everything from The West Wing to The Social Network, then you haven't seen Shakespeare the way it's meant to be done. Sorkin-related vitriol seems to be at an all-time high this month with the debut of The Newsroom, but when you take a 20-year career and add millions of pages of dialogue per one-hour script, you're bound to have some repeats.
Sorkin might be angrily, poetically monologuing to some low-level staffers as they quickly dash through his office hallway right now, but I'm not sure that this video was meant to be taken as an insult —his dialogue is often extraordinarily clever, if completely inhuman. It's more of a tribute to the wacky, dry, unique world created by a peculiar Hollywood visionary. He's really quite something.
Follow Shaunna on Twitter @HWShaunna
[PHOTO CREDIT: NBC]
MORE:
'The Newsroom' Premiere Ratings Are In…
A Flawed 'Newsroom' Rewrites History