Abby Elliot Not Returning to 'Saturday Night Live'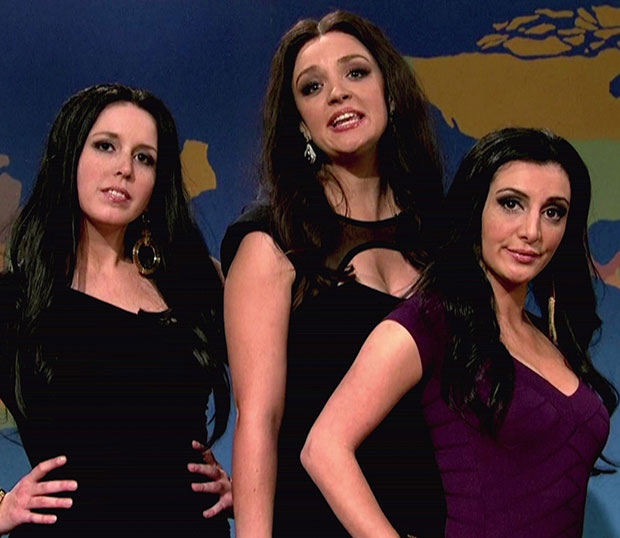 Everyone knew that Kristen Wiig and Andy Samberg were leaving Saturday Night Live at the end of this past season, but now comes the surprise news that Abby Elliot won't be returning either. An all-purpose player, Elliot has been doing celebrity impersonations on the show for four years, lampooning stars like Anna Faris, Zooey Deschanel, and, famously, Khloe Kardashian.
While Elliot has been getting roles in movies (like No Strings Attached and the upcoming High Road) she's not necessarily leaving for another gig. She initially thought about leaving the show when being cast as the female lead in Fox's sitcom Ben and Kate, a role that was eventually recast with Dakota Johnson (sorry, lady, but there's only room enough for one Dakota in Hollywood).
Since she's not working on a TV show, maybe it's time for Abbey to get together with her dad Chris Elliot and bring back Get a Life? Guess not. So, until then, let us remember Abbey for her genius, including this light skewering of none other than Ms. Meryl Streep.
Follow Brian Moylan on Twitter @BrianJMoylan
More:
Kristen Wiig Says Farewell To 'Saturday Night Live'
Andy Samberg: Yes, I'm Leaving 'SNL'