ABC and Canwest Renew 'Rookie Blue'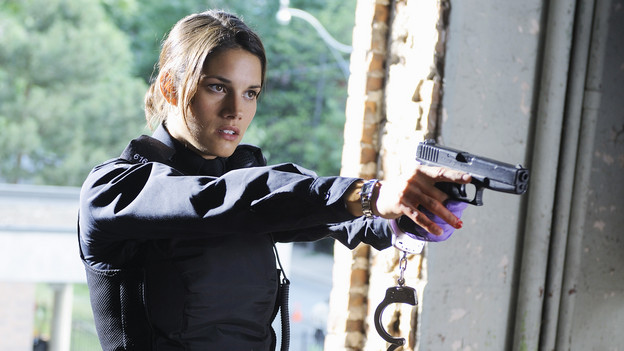 Canadian broadcaster Canwest's summer cop drama Rookie Blue, which airs on ABC stateside, has been renewed for a second season.  With help from a lead-in by ABC's Wipeout and a generally weak batch of competition, Rookie Blue has become the most-watched new show of the summer in the Thursday 9pm slot.  The series' June 24 debut was watched by 2.1 million viewers, and garnered the highest-rated premiere for a Canadian drama series in Canada in over a decade, prompting NBC Universal to recently buy the international rights to the Toronto-produced series.
Rookie Blue revolves around five inexperienced rookie cops getting their bearings in the tough world of big-city policing, and stars Missy Peregrym, Gregory Smith, Enuka Okuma and Travis Milne.
"We are so proud of 'Rookie Blue's' amazing success and are thrilled to announce its renewal alongside ABC," said Barbara Williams, executive VP of Content for Canwest Broadcasting. "This homegrown series has delivered record-setting audiences, and we're looking forward to giving fans even more of these fresh characters and gripping storylines in Season Two."
"We're very pleased that the show has connected with viewers, especially considering the challenge of finding an audience in the summer," adds Quinn Taylor, the Senior Vice President of movies, miniseries, and acquisitions at ABC.