ABC Debuts Trailers for 'Nashville' and More — VIDEO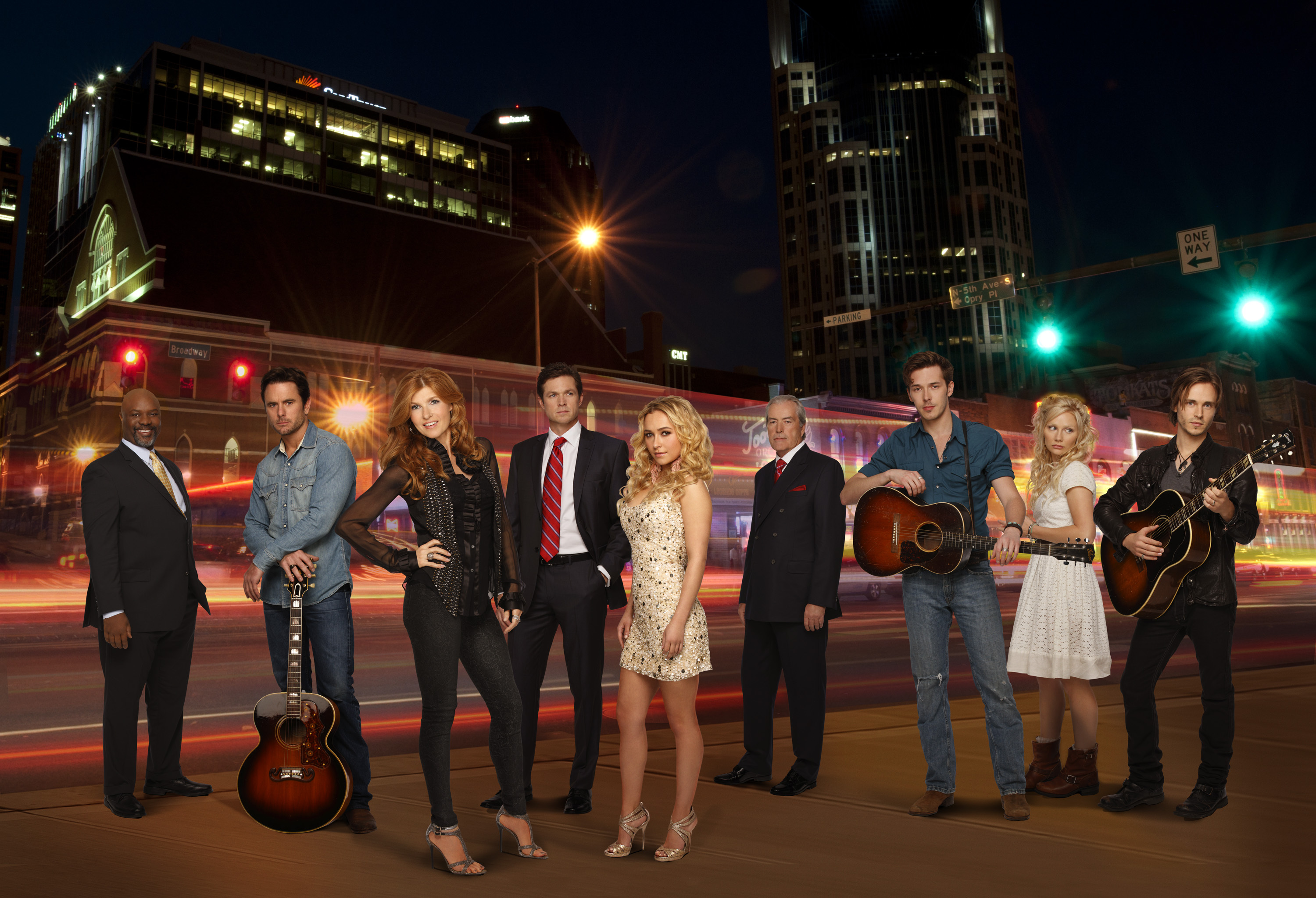 We're right smack in the middle of Upfronts week, and ABC just made a lot of TV fans very happy — by releasing a gaggle of spankin' new trailers that feature many of our long-time favorites. An obvious standout is Nashville, a country music drama starring Friday Night Lights and American Horror Story alum Connie Britton as a fading country star who faces off against a young and nasty Hayden Panettiere.
But that's not all, y'all: ABC has also released the trailer for the highly anticipated Last Resort, an ambitious project created by Shawn Ryan of The Shield fame. Resort, a drama that follows the crew of a rogue nuclear submarine, features an all-star cast that includes Andre Braugher, Bruce Davison, The OC's Autumn Reeser and Felicity's Scott Speedman. (Team Ben forever!)
Check out these standouts and more below — and be sure to look out for 666 Park Avenue, a supernatural freakout that stars Lost alum Terry O'Quinn and Vanessa Williams as a devilish married couple. A match made in TV heaven?
Nashville:
Last Resort:
666 Park Avenue:
Malibu Country:
The Neighbors:
How to Live With Your Parents (For the Rest of Your Life):
Family Tools:
Red Widow:
Zero Hour:
Mistresses:
Follow Shaunna on Twitter @HWShaunna
[Photo Credit: ABC]
MORE:
Should Your Favorite TV Show Get Canceled?
Networks! Which Shows Are Canceled, Renewed, and Endangered?