Would ABC's 'Mixology' Work Better with Binge Watching?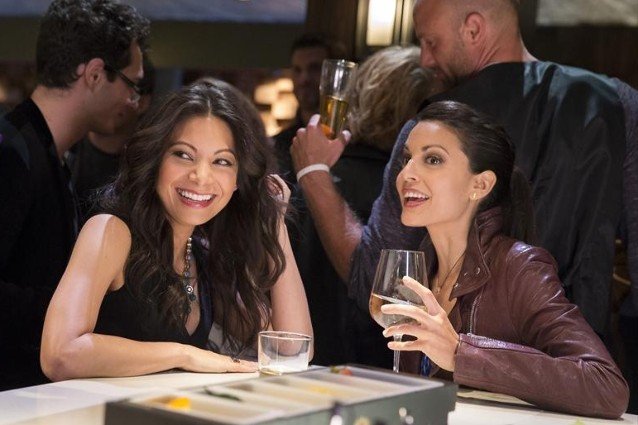 ABC
When we heard the premise for ABC's new comedy Mixology, we were dubious — a show that takes place over the course of one night? Yes, it's been done well before: 24 stretched their seasons out to encompass a whole day, and the ninth season of How I Met Your Mother a weekend. However, Mixology seems like it's going to be a very long version of Garry Marshall's two holiday themed romantic comedies: Valentine's Day and New Years Eve.
That's not to say we have anything against rom-coms with huge casts of characters — who doesn't enjoy Love Actually? But one of the great parts of a romantic comedy is watching it all in one sitting. Viewers of Mixology, however, will have to come back week after week in order to find out what happens to the characters.
For this reason, we think Mixology would work better with binge watching. Who hasn't, at some point in their life, wished a rom-com lasted hours and hours on end? (Okay, maybe not a lot of people — maybe just me.) But many people have had day long marathons of their favorite romantic comedies. 
Because of the way Mixology is set up, it would definitely be more enjoyable to watch all in one day, plus it would make for the most epic romcom binge watch experience. Too bad ABC hasn't caught up to how we like to watch TV.