ABC's Fall Lineup: 'The Goldbergs,' 'Trophy Wife,' And More Sneak Peeks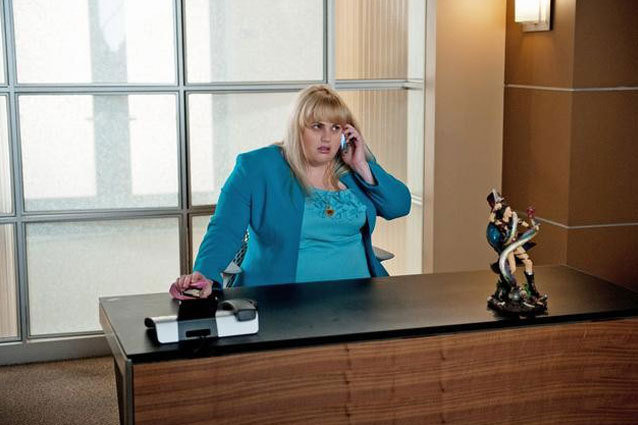 Coming this fall to ABC: A bunch of promising-looking new comedies, two excellent-looking dramas based on established properties (Marvel's Agents of S.H.I.E.L.D. and Once Upon a Time in Wonderland), and a couple of duds. Take a look at the first trailers for the network's new programming slate and let us know which shows you're most excited to see next season.
Back in the Game
It's simple, really: Bad News Bears: The TV Show. That's not a bad thing.
The Goldbergs
ABC does dysfunctional families well, so this '80s comedy will fit right in, especially with its twist — it's based on the real-life home movies of creator Adam Goldberg's actual family. Plus, there's REO Speedwagon and Patton Oswalt as narrator.
Trophy Wife
This one depends entirely on the lovable charm of Malin Akerman. Good thing she's got plenty to go around as Bradley Whitford's third wife who's trying to win over his family. Like a funny Stepmom (minus the cancer).
Super Fun Night
Rebel Wilson's American accent is terrible. Wait, there's other stuff going on too?
Betrayal
You can tell everything about this show from the Florence and the Machine song in the trailer: melodrama, infidelity, pretty people. It looks like a 13-episode Lifetime movie.
Lucky 7
A cast of diverse mostly unknowns headline this drama, about a group of Queens friends who win a serious lottery jackpot. Its tone seems less overtly serious than it could've been, but there's plenty of drama to milk from the premise.
Midseason:
Resurrection
The premise is incredibly intriguing: A little boy returns to his parents 32 years after his death. Definitely worth a look.
Mind Games
Kyle Killen's other high-concept dramas haven't lasted on other networks. But this one — about two mismatched brothers who start a business as psychological consultants who use their unique skills to change people's minds — looks just quirky and accessible enough to work.
Mixology
It's like the opening of a romantic comedy where strangers have one night stands, except the entire first season takes place in the bar before they go home together. (It actually looks really funny.)
Killer Women
Cylon No. 6 is back! And she's still kicking ass, this time with a Texas drawl.
More:
ABC's Complete Fall 2013-2014 Schedule
First Look at 'Dads' and More of Fox's New Shows
Watch Trailers for NBC's New Series
Follow Jean on Twitter @hijean
---
From Our Partners:


Watch Justin Bieber Attacked in Dubai (Celebuzz)


33 Child Stars: Where Are They Now? (Celebuzz)