ABC Plans Hurricane Sandy 'Day of Giving' Programming Block All-Day Monday

Following the news earlier today that NBC will air a one-hour telethon benefiting victims of Hurricane Sandy Friday night, The Walt Disney Company announced this afternoon that they're designating Monday, November 5 as a "Day of Giving," which means an all-day block of programming about how to help storm victims, stretching across many of the network's already-scheduled shows.
Good Morning America will kick off the "Day of Giving" by devoting its second hour to fundraising efforts to benefit the American Red Cross. ABC News anchors, reporters, and employees will mobilize to help out with relief and encourage their viewers to do the same. Similar efforts will carry across subsequent ABC programming like Live! With Kelly and Michael, which will turn its beloved annual Halloween episode (delayed because of the storm) into a benefit for those affected by Sandy. The View, The Chew, Katie, and World News With Diane Sawyer will do the same.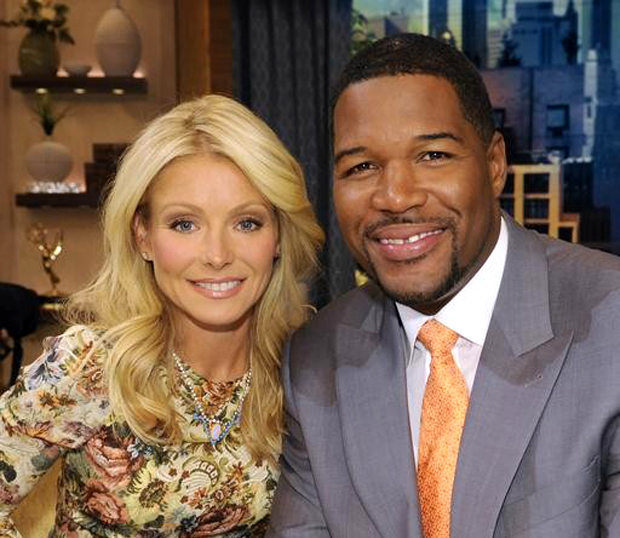 Even Dancing With the Stars plans to get in on the act by calling for donations and airing segments showing how several of the dancers and their families were affected by the storm. The programming event will end with Nightline and Jimmy Kimmel Live!, which has been broadcast all week from storm-ravaged Brooklyn.
Anne Sweeney, co-chair of Disney Media Networks and president of Disney-ABC Television Group, said, "The effects of Hurricane Sandy have impacted millions of people across the entire Northeast, including many of our co-workers, friends and families. This unprecedented devastation demanded an unprecedented response, so our team came up with the 'Day of Giving.' This coordinated effort between network and syndicated programming spanning News, Daytime, Primetime and Late Night will reach tens of millions of viewers with a specific call to action…to do what Americans do best, and pull together in support of those who are suffering. I'm incredibly proud of the team and all of our programs for this amazing response."
News of the "Day of Giving" comes after The Walt Disney Company previously announced that they will be donating $2 million to the relief and rebuilding efforts.
[Photo Credit: Disney Syndicated Television]
More:
NBC to Air Telethon for Victims of Hurricane Sandy Friday
Hurricane Sandy Sinks Cinema's 'HMS Bounty'
Late Night TV Post-Sandy: Better to Go With or Without an Audience?
Post-Sandy: Inspirational Pop Culture Quotes To Get You Through the Day
MTV's 'Teen Mom 3' Cast Revealed
(Celebuzz)