'Extreme Weight Loss' Is Working Up a Sweat — ABC Orders a Fourth Season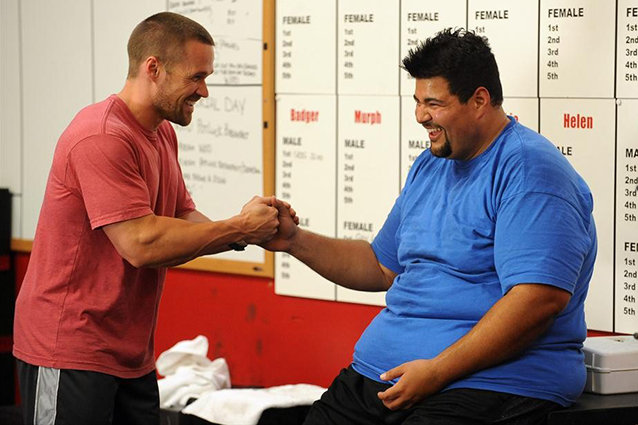 Are you a fan of sweat, tears, and yelling? Well then get excited because ABC has just renewed your favorite show, Extreme Weight Loss, for a fourth season. This calls for a round of (wheat grass) shots! 
The reality series hosted by Chris Powell tracks overweight Americans taking charge of their lifestyle with the goal of shredding some serious pounds. The show's fourth season will once again document individuals as they embark on a year-long journey to say adios to their overweight status.
The corpulent contestants will kick off their first 90 days of treatment at University of Colorado's Anschutz Health and Wellness Center with the medical assistance of the facility's director Dr. Holly Wyatt, according to Hollywood Reporter.
Tune in to watch these hefty people turn into healthy people when the show's fourth season hits the gym in 2014.
More:
ABC's Series Pick-Ups: Reba McEntire Comedy and Connie Britton Musical Drama
ABC's Fall Lineup: 'The Goldbergs,' 'Trophy Wife,' And More Sneak Peeks 
ABC's Complete Fall 2013-2014 Schedule