ABC Takes On 'Dumb F**k': Don't Trust the S**t Titles Say?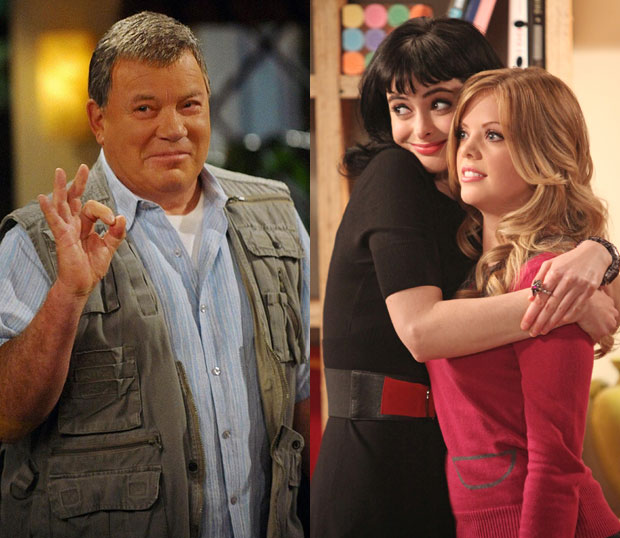 What's in a f**king name? For ABC it's a new, bluntly-titled comedy called Dumb F**k. According to Deadline, ABC (which also lays claim to Don't Trust the B in Apartment 23) has ordered single-camera comedy Dumb F**k, written by Hank Nelken (Saving Silverman). The show is reportedly about an average Joe and his brilliant wife who move in with her equally smart (yet socially dimwitted) parents after they fall on hard financial times.
This would mark the first time the f-word would be in the title of a network television show, and on one whose parent company is Disney, no less. Still, that doesn't mean expletive-laden titles are anything new. In fact, from Don't Trust the B— to S**t My Dad Says, it seems networks keep hoping a riskier name will translate to curious viewers. 
But how often has a "shocking" title paid off? Will Dumb F**k break the mold or will it be S.O.L. like GCB? Here's how other cussin' shows have fared: 
S**t My Dad Says: The Twitter feed that became a book that became a TV show on CBS with William Shatner as the ever-opinionated pop. By the time the show had hit the air — with a title that was bleeped in commercials and met with a fair amount of backlash by the FCC — the novelty of the phenomenon had worn off and, as it turns out, what's funny in 140 characters isn't necessarily funny for 22 minutes. The comedy was canceled after one arguably s**tty season. 
Don't Trust the B— in Apartment 23: Pronounced as "Don't Trust the Bee in Apartment 23", the show —  not actually about bees, but a scary New York City woman whom tenants have been warned to stay away from — luckily didn't befall the same fate as Dad. The ABC comedy, which averaged 6.3 million viewers in its first season, has been picked up for a second season. 
GCB: What exactly did GCB stand for? Well, first it was Good Christian Bitches, but after catching heat from Christian groups they changed it to Good Christian Belles. Either way, the title shakeups for the mediocre soap only spelled trouble in the end: GCB was cancelled by ABC after one season. 
Best Damn Sports Show Period: Out to prove it was the raunchier version of SportsCenter, the Best Damn Sports Show Period had a wilder lineup of commentators (Tom Arnold!) and a wilder name. The hourlong Fox Sports Network series lasted eight years had a strong following, but couldn't compete with SportsCenter's more prestigious, round-the-clock sports coverage. Damn. 
Jackass: The most successful of all bad word TV shows, MTV's reality TV juggernaut was a ratings smash and spawned three successful movies. Perhaps it was because the show always lived up to its title. Dad watered down the s**t he said and the Best Damn Sports was just pretty good, but Jackass was always, at its core, about jackasses. 
[Photo Credits: CBS/ABC] 
More: