Adam Levine on 'SNL': The Birth of Another Justin Timberlake?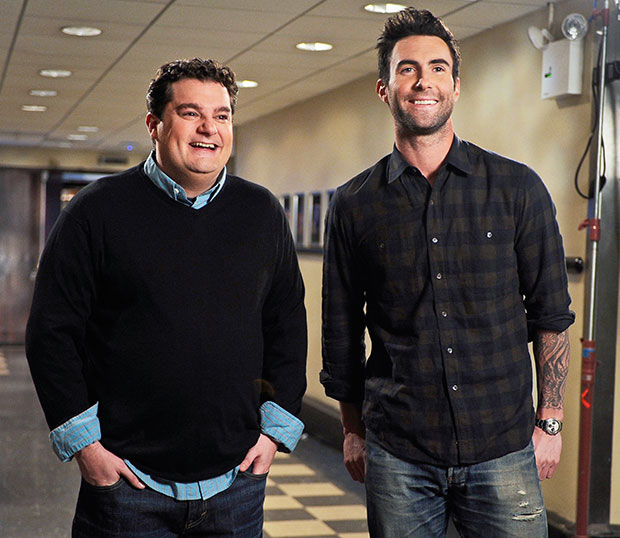 There are few musicians that have scored the coveted title of Saturday Night Live host. In fact, throughout SNL's 38-year history, there have been just over 30 musicians by trade who have boasted a hosting stint on the show. An interesting statistic when you consider the second episode of 1975's first season featured Paul Simon as emcee.
And an even more interesting statistic when you consider how successful musicians have been in the role. Stars from Miley Cyrus to Bruno Mars to even the oft-criticized Taylor Swift have all earned raves for their comedic abilities. And then, of course, there is Justin Timberlake, a musician so adept at comedy, he could score a spot on the cast if he wanted it.
But will this week's host, Adam Levine, be another Timberlake? Or another Jessica Simpson (who, yes, co-hosted with Nick Lachey in 2004)? Based on his promo, it seems Levine could prove to be a veritable comedic voice (heh), but only if he avoids groan-worthy Voice jokes more than this writer.
Will you be watching Levine — and musical guest Kendrick Lamar — on Saturday Night Live? Talk about Saturday's episode below, and return Sunday morning to read our full recap determine whether the Maroon 5 singer has the moves like former funny SNL host Mick Jagger.
[Image Credit: Dana Edelson/NBC]
More:
Adam Levine's 'SNL' Promo: Let's Cool It With the 'Voice' Jokes — VIDEO
Jennifer Lawrence on 'SNL': Did the Actress Hit a Comedic Bullseye?
Adam Levine to Host 'Saturday Night Live'

20 Hottest Celebrity Bikini Bodies