Adam Levine To Host 'Saturday Night Live'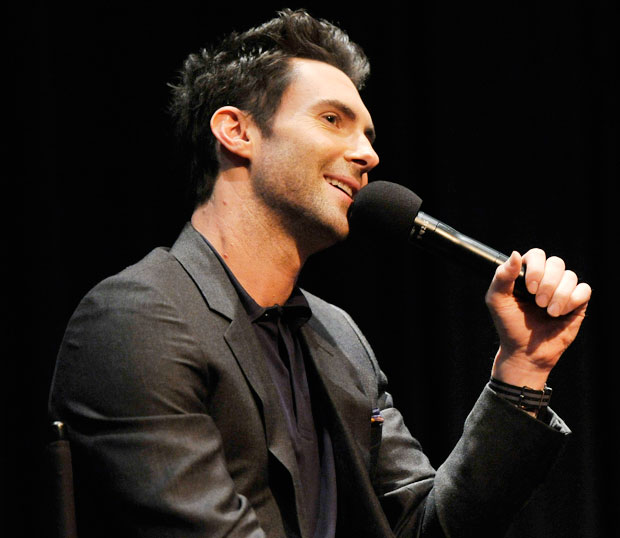 He's appeared a musical guest with his band and he's even popped up in some sketches, including some memorable digital shorts (like this one and this one), now Maroon 5 front man/The Voice judge/occasional American Horror Story actor/guy you know you shouldn't have a crush on but do anyway Adam Levine will host an episode of Saturday Night Live on Jan. 26. NBC confirmed the news to Hollywood.com.
Levine was on the Studio 8H stage just a few weeks ago when Maroon 5 served as the musical guests for Jeremy Renner's pretty terrible episode back in November, but the 33-year-old star won't be pulling double duty, however, as Kendrick Lamar will be the episode's musical guest and will give us all a break from hearing "One More Night" one more time. Levine certainly has potential for Justin Timberlake or Bruno Mars-level of success for a handsome pop crooner turned unexpectedly hilarious host, especially if he participates in some self-effacing humor. Or, at the very least, have him in a long-overdue Voice sketch.
While we'll have to wait until the 26th to see how Levine fares, you can pretty much guarantee that there will be a musical number in the opening monologue. The first new SNL of 2013 will be on January 19 when Jennifer Lawrence hosts with music from The Lumineers.
[Photo credit: Charles Sykes/NBC]
More:
Jennifer Lawrence To Host SNL On Jan. 19
Adam Levine: From 'The Voice' to the Big Screen?
'The Voice' Finale Recap: It's Over!

Jessica Alba Bikinis in Cabo — Hot Pics! (Celebuzz)