Adoptive Parent Groups Attack 'Glee' for 'Quinn Wants Her Baby Back' Storyline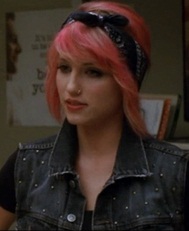 Glee has stirred up its share of enmity in certain groups with regard to its depiction of homosexuality and sexually active (very sexually active, in some cases) teenagers. However, here's one facet that no one really expected to drum up this much controversy: adoption.
Season Three opened a new storyline for Quinn Fabray (Dianna Agron), who has undergone drastic physical and emotional changes. At the inception of the series, Quinn was a popular cheerleader, dating football player Finn Hudson (Cory Monteith). In Season One, Quinn became pregnant with the child of Finn's alleged best friend, Noah Puckerman (Mark Salling), instigating the downward spiral that would become her teen life. Quinn gave the baby up for adoption, in the Season One finale, to recurring guest character Shelby Corcoran (Idina Menzel), who, just to make things oh-so simple, is actually the birth mother of Quinn's fellow McKinley High Glee club member—and the fourth, very prominent corner of the love quadrangle in which she, Finn and Puck are perpetually involved—Rachel Berry (Lea Michele). And now, over a year and a couple of nervous breakdowns later, Shelby has come to McKinley High to lead a rival Glee club…and just the sight of her makes Quinn decide that she wants her baby back.
In this, adoptive parent groups are taking issue. The primary problem, as voiced by Change.org's Amber Austin, is the perpetuation of the idea that this is something that happens often in situations of adoption. The "I just want my kids back" storyline is one hardly unique to Glee: television shows have found material in this theme for years. Austin expresses that this is a harmful story to expose adopted children to, as it might instigate the fear of being "taken" by their birth parents — which, of course, is not allowed. It also illustrates a malicious relationship between adoptive and birth parents, which Austin states is just about never the case. Austin extended a plea to creator Ryan Murphy to place a more honest and positive spin on an adoption storyline. She did credit the series for handling issues like racism, homophobia, and prejudices against the handicapped in admirable and progressive lights, and begs for this sort of mentality to be attributed to adoption.
You can read Austin's essay here at Change.org. Glee airs Tuesday nights at 8 p.m. ET/PT on Fox.
Source: Hollywood Reporter