All Hail the Drunks: Showtime Renews 'Shameless', 'Californication', and 'House of Lies'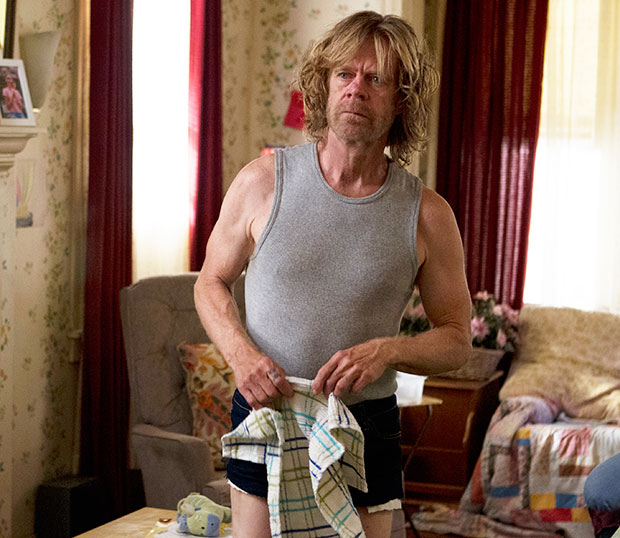 As fun as it can be to root for the good guys, the Leslie Knopes and Robb Starks of this TV world wouldn't seem so good if it weren't for their morally decrepit counterparts. And that, my friends, is where Showtime comes in. President of Entertainment David Nevins announced on Tuesday that Shameless, Californication, and House of Lies — which focus on a non-functioning alcoholic, a semi-functioning alcoholic sex addict, and a sleazy businessman respectively — would all return for winter 2014. Their success bodes well for the network, whose "Brace Yourself" motto has never seemed so fitting: it also boasts recently renewed shows like Dexter and Homeland (which star a serial killer and a psycho CIA agent). For Showtime, it's never felt so good to be bad.
The news isn't all that surprising, when you look at the numbers — the family dramedy Shameless is up 22 percent from last season, currently averaging 5.4 million weekly viewers across platforms, while Californication and House of Lies bring in about 3.1 and 3.2 million, respectively. They're all up from last year, and were all similarly renewed about this time early last winter. This will be Season 4 for Shameless, 3 for House of Lies, and 7 for Californication, the David Duchovny sex addict comedy that never dies. Seriously, it's never ever going to die.
Follow Shaunna on Twitter @HWShaunna
[PHOTO CREDIT: Showtime]
MORE:
The Men of Showtime: William H. Macy, Don Cheadle, & David Duchovny on Their Winter Return
'Shameless' Season 3 Premiere: How To Smuggle Cocaine Across the Border and Other Fun Facts
'Shameless' Season 3: Everything You Need to Know Before the Gallaghers' Return

20 Hottest Celebrity Bikini Bodies