AMC Kills Its Pilots, 'The Killing' Season 2 Looks Likely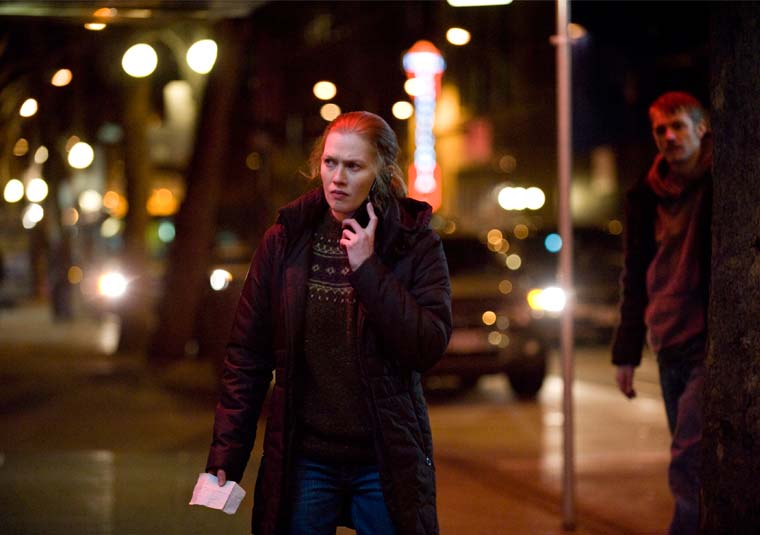 After AMC execs listened to a round of pitches from writers as they detailed potential storylines and series arcs, the network decided not to go through with any of the new pilots.
Six projects were on the table, and two may have a chance in redevelopment, but four are done for. This is strange, because AMC has a pristine record of green-lighting shows that go to pilot. The only exception is The Walking Dead because it got an order without even so much as a few scenes.
The two that may make it are The Voyage, which chronicles humans interacting with an alien of sorts, and an "untitled racing project." We're not clear on what type of racing we're dealing with here — NASCAR? Horses? Sled dogs? — but I'm sure it's very intense, whatever it is. On the cutting room floor, we find The Man With The Golden Ears which sounds like someone just repurposed Ted Williams' moniker, but I'm sure it was all very original. It would have shared the story of one-time big shot record exec trying to get his life back by finding the next big star and juggling his own personal issues. I'm not really surprised that one didn't stick; it sounds like a CBS show.
Also cut is former MTV VJ Gideon Yago's The 4th Estate, about a journalist whose life is screwed up in the course of his DC investigation, a show called American Made which has no details available so I'll assume is about angsty teenagers or something, and The Wreck which just sounds ridiculously vague.
Of course a ridiculously vague name seems to be working for The Killing, which hasn't yet been renewed, but with the ratings and high critical response, do you really think AMC would waste the opportunity? (Especially since they won't be adding any new shows for a while other than the already-ordered Hell on Wheels western pilot.)
This may seem a little light, but keep in mind that AMC only runs original programming on Sunday nights, so the space is rather limited for new shows. Besides, they've stood as the beacon of good television for the sake of good television ever since they made hits out of Mad Men and Breaking Bad, and they aren't ones to green-light shows just to make sure they churn out something new. And that's why we love them, right?
Source: Variety