AMC Orders Pilot for New Western 'Hell on Wheels'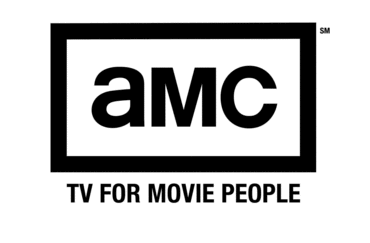 AMC, bastion of fine television programming such as Mad Men and Breaking Bad, has commissioned its next pilot, the Western Hell on Wheels, from creative team Joe and Tony Gayton.  The new project, developed by Endemol and E1 Entertainment, centers on the construction of the first transcontinental railroad in the mid-19th century, and will presumably feature AMC's typically high production value plus an injection of good old-fashioned Western pastiche.
"Hell on Wheels brilliantly captures the world surrounding the construction of the first Transcontinental Railroad in post civil war America. The epic setting provides the perfect backdrop for the early industrialism and corruption surrounding the project; the incredible immigrant experience; and the good, the bad, and the ugly of what it took to get this railroad built," said Joel Stillerman, AMC senior vice president of original programming, in a recent statement. "The Gaytons have created a high octane world that pays homage to the script's namesake, and this show fits perfectly with our goal of creating premium television on basic cable."
If Hell on Wheels gets picked up, it will join AMC's new political thriller Rubicon and zombie horror The Walking Dead as part of the cable network's strong new dramatic lineup, which already includes acclaimed hour-long serials Mad Men and Breaking Bad. 
Is AMC cable's answer to HBO?  While the network had zero dramas before 2007 (when Mad Men premiered), AMC now looks to be gunning for every last Golden Globe the Hollywood Foreign Press Association has to offer!  And I wouldn't be surprised if they eventually manage to take them all.
If all goes as planned, Hell on Wheels will join The Wreck, the Southern college football drama from The Blind Side director John Lee Hancock, which we reported on last month.  The hour-long series would center on "the high-profile coach of a once legendary team that has just finished a losing season.  The school gives the coach one last chance to turn the team into winners or he's fired."
AMC hasn't struck out yet, so I have high expectations for Hell on Wheels (if it gets picked up), as well as The Wreck, Rubicon (the pilot premiered last month), and The Walking Dead (beginning this October).
Source: The Wrap