AMC Orders Two Pilots About Grave Robbing and Post-Apocalyptic America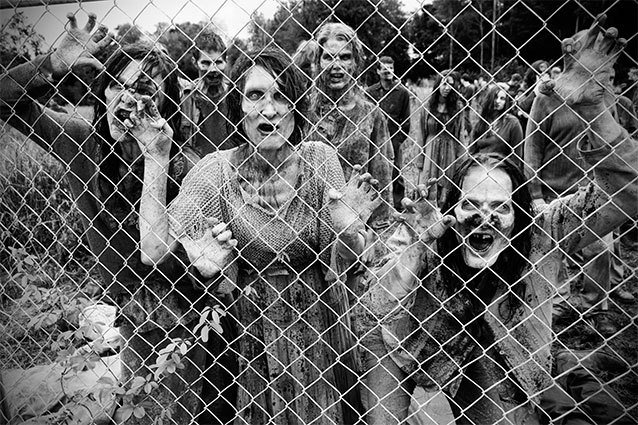 Gene Page/AMC
AMC is looking to fill a Breaking Bad-sized hole in their upcoming television lineup, and it doesn't seem like Low Winter Sun is up for the task.
The network has recently ordered two new drama pilots for the 2015 television season, and they both sound like fresh takes on familiar ideas. The first pilot, Knifeman, will take the medical drama to Victorian London by focusing on a surgeon named John Tattersal, a charming and arrogant medical genius that uses extreme methods to break the boundaries of medicine, and is not afraid to dig up a few bodies to do so… literally, he's a graverobber. The pilot was written by Rolin Jones, following a deal with David Cronenberg that went south a few years back.
On the flip side, we also have Galyntine, a science-fiction epic that tells the story of a new society created after a technology-induced disaster leaves humanity clinging to life. The few remaining survivors eschew any and all forms of technology. This show will examine one man's journey through world in which humanity has evolved. This project is written by Greg Nicotero.
Both shows seem like interesting twists on existing genres. The description of Knifeman is conjuring up images of Grey's Anatomy  with horse-drawn ambulances and frequent outbreaks of whooping cough, while the story of the sci-fi Luddites from the Galyntine description errs a little too close to the synopsis of NBC's Revolution. Hopefully, Galyntine will differentiate itself from the other post-apocalyptic dramas filling the airwaves.