New 'American Horror Story' Promos Are Serving Up A Double-Helping of Creepy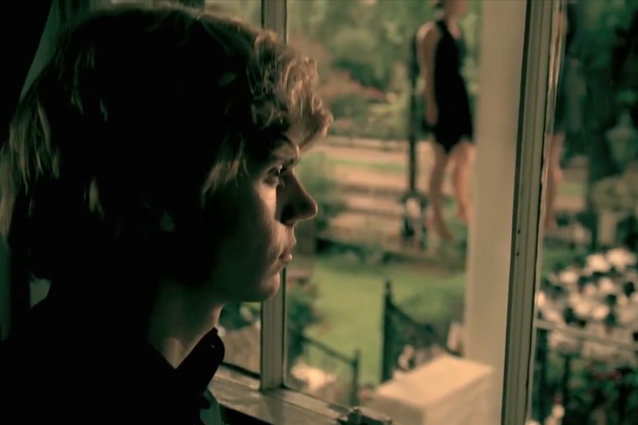 Just when you thought American Horror Story couldn't possibly get any creepier, they've upped the ante with not one, but two super-freaky new promos for their upcoming season. The third season of the FX program will focus on a coven of witches who were forced underground after the infamous Salem Witch Trials, and will jump between modern-day and the early 19th century. The witches will also be training a team of new recruits, including Taissa Farmiga, Emma Roberts and Gabourey Sidibe. 
The first is a thirty-second clip that shows a woman slowly swallowing a snake whole. It would probably be a good idea to wait until after lunchtime to watch this – unless, of course, you find a wriggling snake particularly appealing. Make sure to watch the clip all the way through, however, for another little "surprise". 
But how, you're probably thinking, can anything be freakier than that? Well, the team at American Horror Story took their original poster for the season, in which three women swallow a snake, and added a little something extra by making it move. Becuase just in case you weren't weirded out by one feat of reptile-eating, you can watch a single snake slither in the mouths of three different women. If the promos are any indication of the upcoming season, American Horror Story is about to get creepier than anyone anticipated. 
American Horror Story: Coven premieres on Oct. 9 on FX. 
---
From Our Partners
From Our Partners:


A Complete History Of Twerking (1993-2013) (Vh1)


20 Grisliest TV Deaths of 2012-2013 (Vulture)