Every Show You Love Is Now Filmed In New Orleans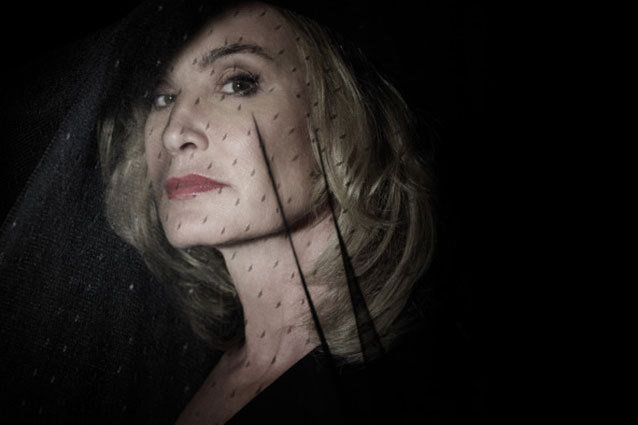 Frank Ockenfels/FX
As the song goes, "there is a house in New Orleans" and right now every television production is probably trying to shoot in it. New Orleans has recently become a happening location to film, especially if your show deals with the creepy and paranormal.
While David Simon's Treme might be closing up shop, there are plenty of new shows to take it's place. And it's not hard to see why. Unlike a lot of filming locations, New Orleans has a strong sense of place not easily replicated. The city has a very specific look, feel, and history.
For shows with a spooky undercurrent, there's nowhere better than a city filled with ghosts and voodoo. Here are a few shows now calling New Orleans home:
American Horror Story: Coven
New Orleans is a big part of the identity of the latest outing of American Horror Story. Not only is the witchy school at the center of this season set in New Orleans, but Ryan Murphy and company have liberally helped themselves to some of New Orleans baddest baddies. Among them is Madame Marie LaLaurie, played by Kathy Bates, a woman who tortured her slaves, plus Axeman of New Orleans will also make an appearance later in the season.
Ravenswood
The cast of Pretty Little Liars has made several trips already to Ravenswood, but it was a tall order to find the perfect location to stand in for the creepy town. Enter New Orleans, the perfect place to film if you need to create a world where the supernatural seems possible.
The Originals
Speaking of the supernatural, another spinoff has decided to call New Orleans home. That would be The Originals, the spinoff from the CW's hit supernatural soap opera The Vampire Diaries. Although only the pilot was filmed in New Orleans and the rest in Georgia, the show is set in The Big Easy.
Star-Crossed
This CW mid-season show starring Friday Night Lights' Aimee Teegan might be set in the future, but it's filmed in NOLA.
NCIS: New Orleans
CBS refuses to give up on creating a successful spinoff from it's hit procedural NCIS. According to a report in Entertainment Weekly, the newest idea the network is kicking around to continue the franchise is actually an NCIS set in New Orleans.
Are you looking forward to seeing more of The Big Easy on the small screen? Sound off in the comments!