'American Idol': A Predictable Surprise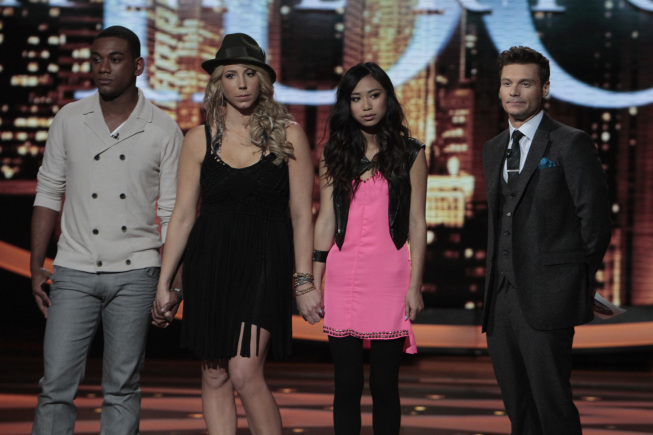 Remember what I said last night about drama? For the second night in a row, American Idol made sure to bring plenty of it to our TV screens. But tonight, it was hardly manufactured. (Well, unless you count Idol's annual Top 7 group separation technique, in which they force the nicest contestant to choose which pack of three is flirting with danger. Is it really a surprising move anymore?) No, in the bottom three tonight was made up of two of the three judge favorites — Joshua and Jessica — joined by the stellar but perennially struggling Elise.
So was the end result at all shocking? Sure, none of us expected Jessica Sanchez to be named the bottom vote-getter, but with the save still in their pockets (for one more week), why wouldn't the three judges use their save? The end of the episode — in which the judges didn't even let Sanchez finish her song before saving her — was about as predictable as Steven's "beautiful" critiques.
But were you shocked by the results? Talk about it here, and come back tomorrow for my full recap of (dramatic pause) #TheSave.