TV Tidbits: 'Idol' Ratings Drop to an All-Time Low, 'True Blood' Premieres When?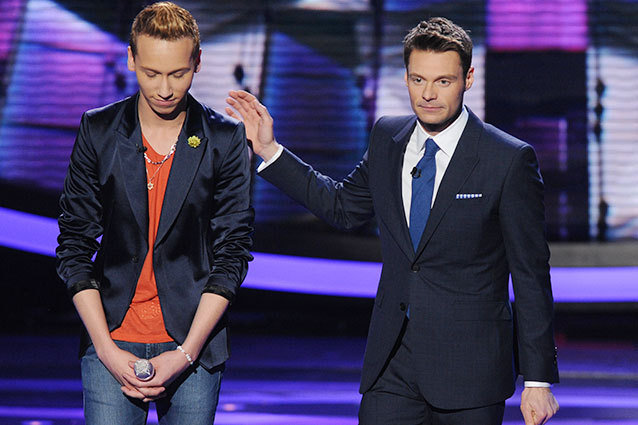 Idol Snooze-Bomb: Ouch. Ryan Seacrest might be crying in his piles of money today, because last night's broadcast of American Idol received its lowest demo rating, ever. Ev-er. 11 million total viewers tuned in, giving the show a 2.7 rating. Ouch. [TVLine]
Back to Bon Temps: June will be a whole lot hotter when True Blood returns to HBO for Season 6. The network announced that the official premiere date for the vampire drama's sixth season is June 16. Another cable drama, AMC's recently revived The Killing, is also heading back to TV in June. AMC announced that the show will have a two-hour third season premiere on June 2. [Via Release]
Ferris Bueller's New Job: Matthew Broderick is the latest movie star headed to TV. The actor has signed on to play the lead in a new CBS multi-camera sitcom about a widowed dad who has to raise his 12-year-old son solo while jumping back into the dating pool. [Deadline]

Girlfriend in a Coma is in a Coma: NBC has (temporarily?) put the kibosh on its troubled Girlfriend in a Coma pilot, after lead actress Christina Ricci made her abrupt exit a couple of weeks back. Apparently, the decision was made mutually by NBC and the project's creator, Liz Brixius, after they were not impressed by the talent available to replace Ricci. However, they still very much want to make the show, and hope to get it started by June. [Deadline]
Follow Shaunna on Twitter @HWShaunna
[Photo Credit: Michael Becker/FOX]
---
You Might Also Like:


Topanga's Revealing Lingerie Shoot: Hello '90s!


13 Most WTF Fan Tributes