'American Idol' Hollywood Week Is Here: 10 Signs Your Favorite Contestant Is Doomed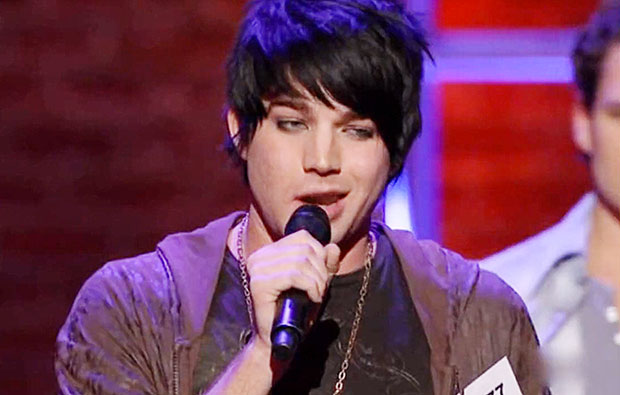 It's the most wonderful time of the year. There's no mistletoe or gifts under the tree, but there is a whole lotta drama brewing on television: it's officially Hollywood week on American Idol.
And those of us who've watched year-in and year-out have honed a special sixth sense: the ability to tell by a few simple Hollywood week cues which contestants are destined for crashing and burning, instead of Idol glory. These, my fellow Idolizers, are the Hollywood week warning signs.
RELATED: 'Idol' Recap: Yeah, Dude Looks Like a Lady
The Tattler
During Season 5, future fan favorite Elliott Yamin was grouped with three fellow soulsters. Unfortunately, one of his group-mates, Terrell Brittenum, was a bit of whiner. After trying to get his group to stay up through the wee hours of the morning practicing their routine, Elliot joined one his teammates in getting some beauty rest rather than strain themselves and risk a sleepy performance. After their number, Terrell found it appropriate to air this grievance to the judges like a kid at daycare who didn't get to play his favorite game.
The consequence of this Hollywood week error is pretty self-explanatory: Terrell's bad behavior signaled his recession into the waters of "mildly annoying past Idol contestants," while Elliott's was the first of many crowd pleasers on the Fox series.
The Lyrical Minefield
More often than not, the producers throw in one irresistible song that's actually a bit of a musical clusterf**k. It temps ambitious ingenues to take up the task of uttering a string of impossible lyrics. And when it comes time to cut footage for the Hollywood week episodes, guess who usually winds up making the actual episode? The girl who flubbed every last word.
RELATED: Nicki Minaj's Craziest Facial Expressions on 'Idol'
Even the infinitely likable Haeley Vaughn and Matthew Lawrence fell into the trap during Season 9 when they took on "Sweet Escape" by Gwen Stefani. If your favorite contestant picks a whopper like this one, you may want to pick a new horse.
The Curse of Unfair Juxtaposition
You could be the sweetest, cutest little singer this show has ever seen, but if you find yourself in a group with the next Adam Lambert, you should go ahead and plan on finding a new dream (or at least trying again next year). The group behind the eventual Season 8 runner-up were S.O.L. as soon as Lambert let out that incomparable voice of his. Sorry, kids. Showbiz is a bit of a cruel bi***.



Being the Only Girl in a Group of Cute Boys

It's sad, but true. Idol loves a cute Southern boy, and when you're the only girl in a group of adorable guys (a.k.a. Idol voter kryptonite), your chances of arresting our attention long enough to get a vote further on down the line are pretty slim. Hey, I didn't say these rules were fair, but poor India Morrison knows firsthand that being outshined by the Kris Allens of the world is inevitable in the Idol universe.

RELATED: 'Idol' Recap: The Panel Is Haunted… By Civility

You're Too Much. Actually.

During Season 11, we met balls of energy Creighton Fraker and Reed Grimm. Both guys had more music in their bodies than bones, and when they came together to become Groovesauce during Hollywood week the performance was explosive. So why didn't viewers plead their case when it came time to vote for the top 12? Perhaps it was a case of musical information overload. The excitement was simply too much, and our systems shut way down.

Be Gone, Bully

Much like the contestant whose holier-than-thou rehearsal practices get them the audience cold shoulder, the Hollywood week bully almost never prospers. Just ask Clint Jun Gamboa from Season 10, who was the ringleader for the exodus of sweet, innocent Jacee Badeaux. Jacee wasn't even strong enough to make it through the competition, but Clint's swift move of heartlessness (and silence in the face of Scotty McCreery's public apology on stage) cost him the favor of the judges and voters.

Simply Too Good to Be True

When Kimberly Locke and Frenchie Davis sang "Band of Gold" at a borderline professional level, we knew it was only a matter of time before the other shoe (or should we say, history of nude photos scandal) dropped. Know this, Idol fans: if it's too good to be true, it probably is.



Bring Your Stage Mom From Hell

There are bullies, and then there are angry mobs. When Brielle von Hugel brought her mother to Hollywood week, the going got ugly. The usual stress-induced disagreements reached a whole new level when Brielle's mom joined the fray to work against young Kyle Crews during Season 11's Hollywood week. Keep it civil, and keep your mom away, or no amount of Otis Redding covers can save you from the voting public's wrath.

The Bully and the Butt of the Joke: The Deadliest of Circumstances

Season 11 also delivered an important lesson: if you're the bully and the subject of another contestant's hilarious wit, you're not going to last long. Just ask Richie Law, whose antics drove Heejun Han to hilarious lengths. One of these two is remembered for being Season 11's class clown, the other is simply a visitor from "cowboy town."

heejun by mjsbigblog

Yep, That Girl is Crazy

From constant crying to the now infamous Tatiana laugh to the time she said "I'm gonna prove it to every guy who told me I have to sleep with him to get my album out, this is for all of you," Season 8's Tatiana Del Toro made her mark in Hollywood week as a bit of a drama queen. Voters were not impressed and her star didn't rise past the semi-finalist mark.

Follow Kelsea on Twitter @KelseaStahler

[Photo Credit: Fox]

Oops, Britney Spears Goes Braless Again — PHOTOS (Celebuzz)

30 Hottest Lingerie Scenes From the Past 30 Years — PHOTOS (Celebuzz)