'American Idol': Ranking the Top 3!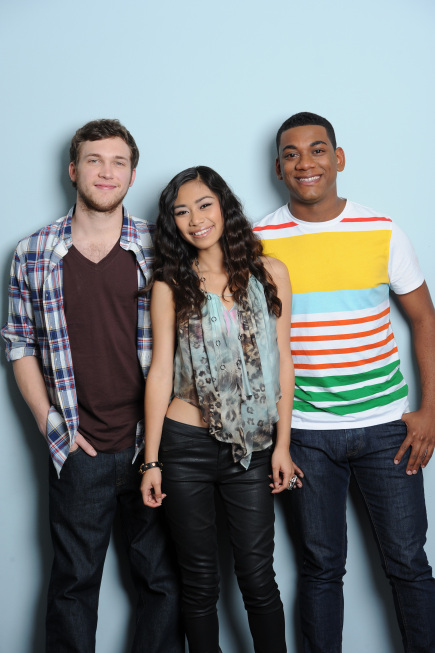 On Wednesday night's show, American Idol sent home our Top 3. But lest you start thinking the series enforced the most creative tweak of all time, we weren't privy to any sort of shocking triple elimination. Instead, the series sent the Top 3 — Joshua Ledet, Jessica Sanchez, and Phillip Phillips — home on their annual hometown visits, full of annual tears, laughter, and petrifying fandom (says the girl who still wears her Season 2 American Idols LIVE! concert t-shirt… and still considers trying to figure out a way to black out Carmen Rasmusen's face. The year 2003 might be over, but Kimberly Caldwell fandom and bitterness lives on!).
But the night wasn't just about inappropriately devoted television watchers — we can't forget about the performances! Who's poised for a Top 2 finish? See my rankings below, and be sure to return later for my full recap!
3. Jessica
2. Joshua