'American Idol' Rankings: The Top 9 Keep the Judges on Their Feet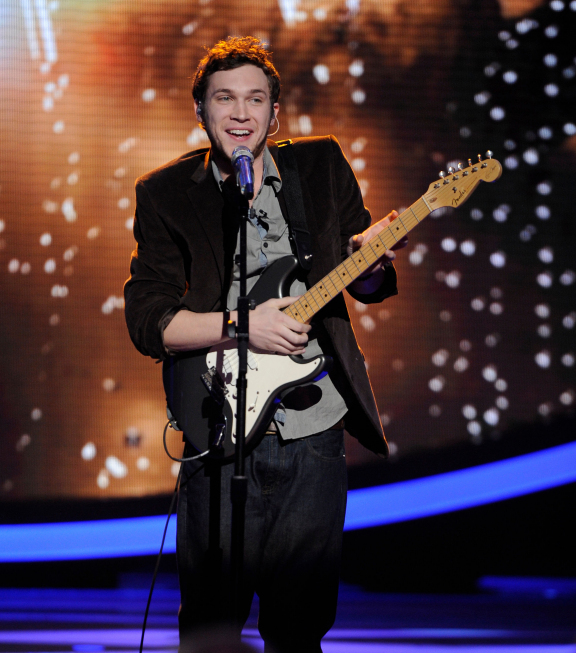 Yes, the contestants on Season 11 of American Idol are fantastic. We get it. It's unprecedented. They all give Jennifer Lopez "goosies." But when will this madness end? As hyperbolic as the judges' positive reactions were on the night of March 28, the Top Nine were, in a word, phenomenal. 
As host
Ryan Seacrest
pointed out at the end of the show, there were a record five judges' standing ovations throughout the telecast. The judges were so overjoyed, they couldn't keep to their seats, and for good reason. The singers all took on pitch perfect, immensely challenging tunes. Though it seems like an impossible task, here are
Idol's
last nine standing in order of amazing to slightly less amazing, and then there's the lovable, but out-matched Heejun Han.
1. Phillip Phillips, "Look Out My Window" by Johnny Lang
2. Joshua Ledet, "Without You" by Mariah Carey
3. Elise Testone, "A Whole Lotta Love" by Led Zeppelin
4. Jessica Sanchez, "Sweet Dream" by Beyonce
5. DeAndre Brackensick, "Sometimes I Cry" by Eric Benet
6. Skylar Laine, "Gunpowder & Lead" by Miranda Lambert
7. Colton Dixon, "Everything" by Lifehouse
8. Hollie Cavanaugh, "Jesus Take the Wheel" by Carrie Underwood
9. Heejun Han, "A Song For You" by Donny Hathaway
More:
IdolTop 9: The Problem With DeAndre
Idol Results: Billy Joel Night Claims a Victim