'American Idol' Season 12 Premiere: What Did You Think of the New Judges?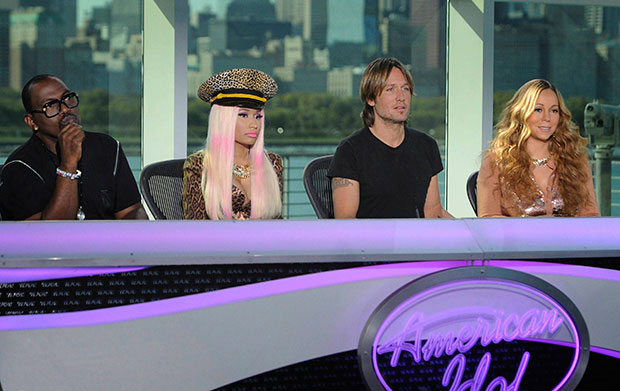 While most of the pontificating ahead of the American Idol Season 12 premiere surrounded the fighting between new judges Mariah Carey and Nicki Minaj, not much of the speculation focused on how the women, along with fellow newbie Keith Urban, would fare in the actual judging component of their new jobs.
Now that we've seen the premiere, the verdict is in: They're all pretty good! So far, at least. It's easy to edit the best of what the three newcomers had to say into a coherent episode of TV — the real test is when they have to do that on the spot on live television.
But after the first episode, Carey, Minaj, and Urban all seem to be surprisingly wise, caring, and unafraid to say no. Highlight: Throwing out alternative career suggestions to terrible auditioners, like when Urban asked some unfortunate soul, "What other skills or talents do you have?" Also: Not dragging out the deliberations on very obvious joke contestants. Thank you!
It's your turn: What did you think of the new judges? Who was your favorite? Should they all stay or should they all get the axe? Vote in our poll below, then hit the comments to weigh in!
What did you think of the new 'American Idol' judges?
Follow Jean on Twitter @hijean
[PHOTO CREDIT: Michael Becker/FOX]
More:
Why You'll Be Watching 'American Idol' Season 12
'American Idol' Audition Video: Do You Spot a Future Star?
10 Reasons Why Mariah Carey is the Most Qualified 'American Idol' Judge Yet

Craziest Celebrity Swimsuits (Celebuzz)