'American Idol': The Top 10's Pop Culture Doppelgängers
We've seen American Idol's Top 10 before. No, not just during their auditions and under Las Vegas' hot lights, but also in pop culture history, where they each boast a doppelgänger.
But which celebrities and characters do Angela Miller, Lazaro Arbos, Burnell Taylor and more look like? As soon as you finish saying sacre blue(!) noticing Devin Velez's resemblance to Tintin, click on our gallery of American Idol's Top 10's pop culture doppelgängers!
GALLERY: American Idol: Top 10's Pop Culture Doppelgängers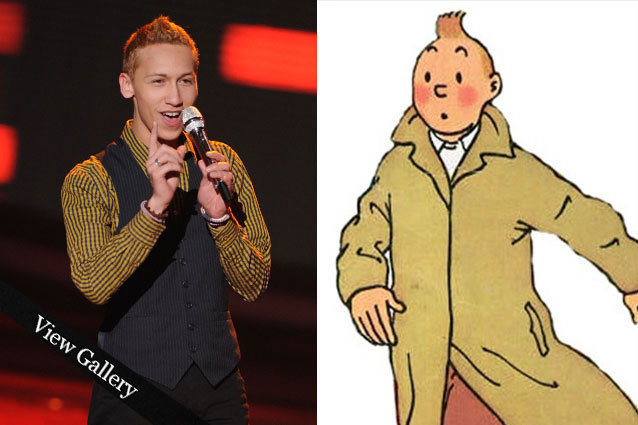 [Image Credit: Michael Becker/FOX; Egmont Publishing]