'American Idol': We Rank the Top 7!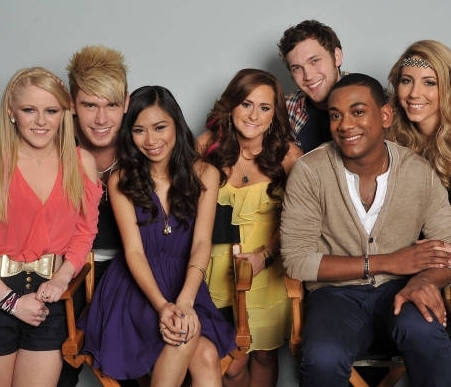 It's really no surprise — our seven remaining American Idol contestants fare best not when singing dated Stevie Wonder tunes or terrible disco hits, but current tunes that actually prove they could be relevant artists. Thank you, American Idol, for finally letting a season of contestants showcase their clout in the current music industry! Of course, the show wouldn't let its audience walk away only focusing only on what matters, the music — it was easy to walk away from Wednesday's show thinking you had just seen a soap opera. Concocted rivalries! (Colton vs. Phillip!) Manufactured romances! (Skylar and Colton!)
The latter two performers might claim they don't love each other, but who did you love? My rankings for tonight below (scandalous!) — and check back tomorrow morning for my full recap!
7. Hollie