The First Male Models on 'America's Next Top Model' Are Kinda Busted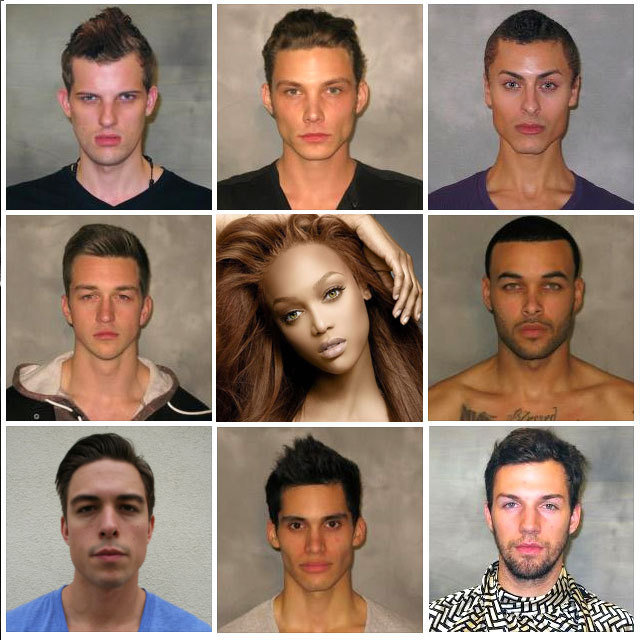 Earlier this week, St. Tyra Banks, the patron saint of reality competition shows we used to love but now delete off our DVRs, announced the wannabe models for Season 20 (sorry, I will never call it a "cycle" since it has nothing to do with the moon, menstruation, or steroid use) of America's Next Top Model on the show's Facebook page. This is sort of ho-hum news, but this is the first season to ever have male models so it's a little bit intersting. 
I waited for years for Ms. Banks to get around to casting boys on her ridiculous-photo-shoots-and-unconscionable-histrionics fest hoping that we would get the lookers of Manhunt: The Search for America's Most Gorgeous Male Model or Make Me a Supermodel combined with Tyra's trademarked ridiculous camp. Well, I've got a look at the guys and they're all, well, kinda busted. 
RELATED: 20th Season of 'Top Model' Will Have Male Models, Shirtlessness
Yes, yes, they're supposed to look like "models" and some of them are kinda cute, but there is only one, 19-year-old Jeremy (center left on the Brady Bunch grid above) who looks like he could actually be in VMan. Actually, I take that back — Don, the 25-year-old (center right) who looks like a sea of caramel with two green eyes floating in it, is a stunner too. But the rest? They either look like the cutest guy at the mall or someone who would hit on you at a party whom you might sleep with after four drinks but not two. 
RELATED: Meet the Sexy New Judges on 'America's Next Top Model' 
That means Tyra is just holding the guys to the same low standard that she holds the girls to. At least we finally have some gender equality, even though we don't get any eye candy. That said, these are some pretty rough photos. Maybe after the guys get their makeovers and some retouching we'll all be squealing with delight. Maybe. Just maybe. 
Follow Brian Moylan on Twitter @BrianJMoylan
[Photo Credit: ANTM/Facebook]
---
From Our Partners:


25 Forgotten Celebrity Crushes of the '90s (Vh1)


30 Stars Who Have Gone Topless (Celebuzz)