Amy Poehler Adapting Web Series 'Broad City' for FX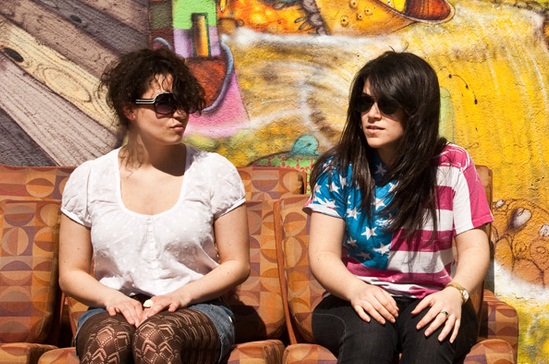 If Amy Poehler tells you to do something, you do it. You don't consider the consequences. You don't weigh the options. You get on board. And that's exactly what we'll be doing with the new project Poehler is backing: a television adaptation of the web series Broad City. The series, created by and starring Ilana Glazer and Abbi Jacobson of the Upright Citizens Brigade Theater (where they met Poehler, a founding member), will join the FX network's already awesomely offbeat array of original programs. Poehler will act as executive producer, while Glazer and Jacobson will write the television incarnation of their project.
Broad City focuses on the day-to-day, especially quirky adventures of characters based on and played by Glazer and Jacobson, who run amok through New York City. Often, the episodes focus on their (not particularly successful) romantic lives, their attempts to avoid a would-be player, or general mundane tasks that the duo instills with their vivacity and wacky humor.
The web series is a phenomenal source of comedy and spirit, and having Poehler on board is nothing short of glorious.Check out the series at Broad City's website here.
Source: Deadline