Andy Samberg is Totally 'Cuckoo'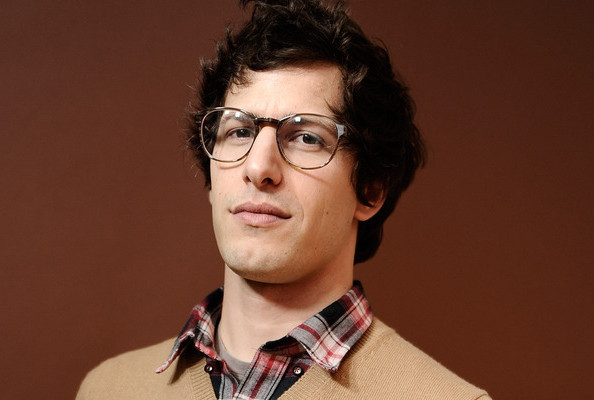 Fear not, Fandy Sambergs, the former SNL cast member (that feels very weird to type!) has already gotten himself a new gig. Andy Samberg's departure from Saturday Night Live wasn't all that surprising, but fear about his career prospects certainly seemed to unnerve a few. Push that fear aside, though, and make room for Cuckoo, the new BBC Three show starring everyone's favorite Lonely Island member (for the record, my favorite member is totally Jorma, but I digress). BBC Three–which I imagine to be very similar to ESPN8, aka The Ocho–unveiled the new show earlier today, which places Samberg opposite comedian Greg Davies (from Anglophile favorite The Inbetweeners).
According to THR, the show is set-up as thus: "when Ken (Davies) and Lorna (Helen Baxendale) collect their daughter (Tamla Kari) from the airport, they are horrified when she promptly introduces them to Cuckoo (Samberg), her new husband they did not know about" and is "the squared-jawed, self-appointed spiritual ninja who is now their son-in-law."
Sounds like a great fit for the goofy funnyman, and we've compiled what we imagine to be the perfect traits of his former SNL characters for Samberg to take with him in order to make this the ultimate role for Samberg. Plus he'll totally look straight-up cuckoo if he takes our advice.
The Hair of Shy Ronnie
Shy Ronnie's wiry ginger locks are aggressive in that I-am-erratic-and-don't-care-about-personal-hygiene sort of way. Surely a spiritual know-it-all type has a mane like this, yeah? Bonus points if he can make those glasses somehow work:
Danny Hoover's Enthusiasm
The lovable–if dopey–basketball commentator from this skit has all the heart, but none of the knowledge when it comes to talking about basketball. If Samberg's Cuckoo has this same level of excitement with him, it will make him totally endearing (and explain why someone would marry anyone described as a spiritual ninja.
The Chest Hair (and "The Admiral") of Mark Spitz
Samberg's hilarious impression of the former Olympian is hysterical, and made all the more amazing by his follicle features: namely those on his chest and upper lip. If Cuckoo was a real man, he would definitely be sporting BOTH, all the time.
The Voice of Nic Cage
The authority that is held in the cadence of Samberg's Nicholas Cage impression is both terrifying and authoritative. We say Cuckoo could use a bit of both. Plus who doesn't want to take part of Nicholas Cage with them wherever they go? BBC Three needs to get in the cage.
The Wardrobe from D**k In A Box
Because it was so friggen SWEET, am I right?
Laser Cats
Just because.
[THR]
[Image via Getty]
Follow Alicia on Twitter @alicialutes
More:
Andy Samberg: Yes, I'm Leaving 'SNL'
Adam Sandler and Andy Samberg Talk 'That's My Boy' — VIDEO
Who Can Replace Kristen Wiig, Andy Samberg, & Jason Sudeikis on 'SNL'?