Ann Curry's 'Today' Fate: Save Her, Say Fans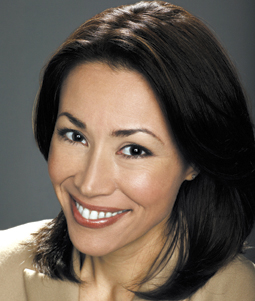 Today might not be too pleased with Ann Curry's work as host since she took over the post from Meredith Vieira in 2011, but thousands of fans are in her corner. Just days after news broke that the morning news show is looking to phase out Curry — two months after Good Morning America outranked Today in the ratings for the first time in 16 years — fans of the newswoman have logged onto Change.org to start a petition, demanding she stay on the show.  
Says Stephen Crrowley, the Phoenix, Ariz., Iraq War Veteran who created the petition, "One of the things that gives me a sense of calm and certainty in life is Ann Curry's compassionate style of journalism. I was in Iraq for ten months in 2005. That experience changed me forever … Ann Curry's sensitivity to the human experience telegraphs through her journalism, to me and many other fans and viewers. Her compassion and dedication to her audience radiates every time she stands in front of a camera. She connects with people. She has definitely connected with me."
She's connected with plenty of others as well. Despite audience and critic feedback that has labeled Vieira's replacement as "cold" — and despite articles like one in New York Magazine that described her "rocky" tenure — tens of thousands of Curry fans have joined the grassroots movement online.
So will it be enough to keep her on air? NBC has paid attention to grassroots movements in the past — just see Betty White's very successful turn on Saturday Night Live. But still with several thousands signatures to go until the petition reaches its goal of 25,000, Curry's Today outlook might not be so bright. After all, Good Morning America has 5 million fans. 
Follow Kate on Twitter @HWKateWard
[Image Credit: NBC]
More:
NBC to Reportedly Replace Ann Curry on Today