Ann Curry's Twitter Support and Rumored Payoff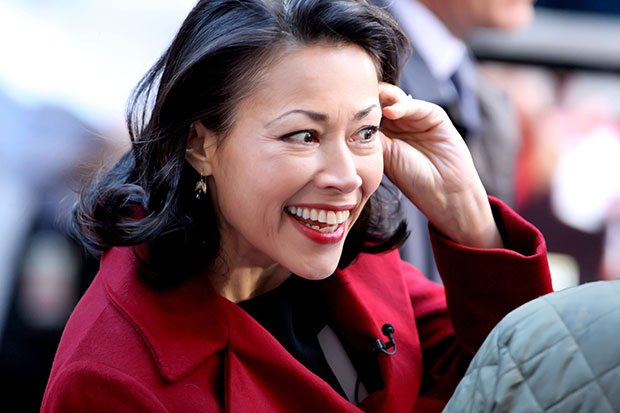 Could anything lessen the sting of very public chatter that not only are you being let go from the place where you've worked for almost 15 years, but you could be replaced by one of your seemingly less "empathetic" colleagues? Probably not much, but $10 million might help a little bit. 
Amid all the chatter of what will happen to
Ann Curry
, the 55-year-old co-host of
Today
, and why she's likely being let go in the first place,
TMZ
reports that a "network source" told them that Curry could be getting a $10 million
a year
payoff. In that deal, Curry would step down from her post on Today and take on the duties of a foreign correspondent for NBC News. A win-win, on paper, as Today would get to replace Curry in hopes of a ratings boost and she would get back to the type of work she reportedly missed. Oh, and $10 million a year. 
Also helping to soften the blow of what's been an undoubtedly strange and, at times, incredibly
awkward
 past couple of days for the journalist, Curry has been getting some support from the internet as well. In addition to an
online grassroots movement
pleading with NBC to keep Curry on as
Matt Lauer
's co-host, she's now being backed by some fans on Twitter, including some of its more famous users. 
Fellow journalist
Keith Olbermann
, who knows a thing or two about running into issues with a network, posted, "The public flaying of @AnnCurry should shame those who are encouraging it and those who are reporting it. She is one of the few great people." Curry also received words of encouragement from actress
Holly Robinson Peete
, who found out last year she was relieved of her co-hosting duties on CBS' gab fest 
The Talk
, tweeted, "Wishing @anncurry so much luck in her future. Tough to be replaced so publicly after so many years… Good Luck Ann!" 
[Photo credit: WENN.com]
More: