'Archie Meets Glee': The Perfect Crossover?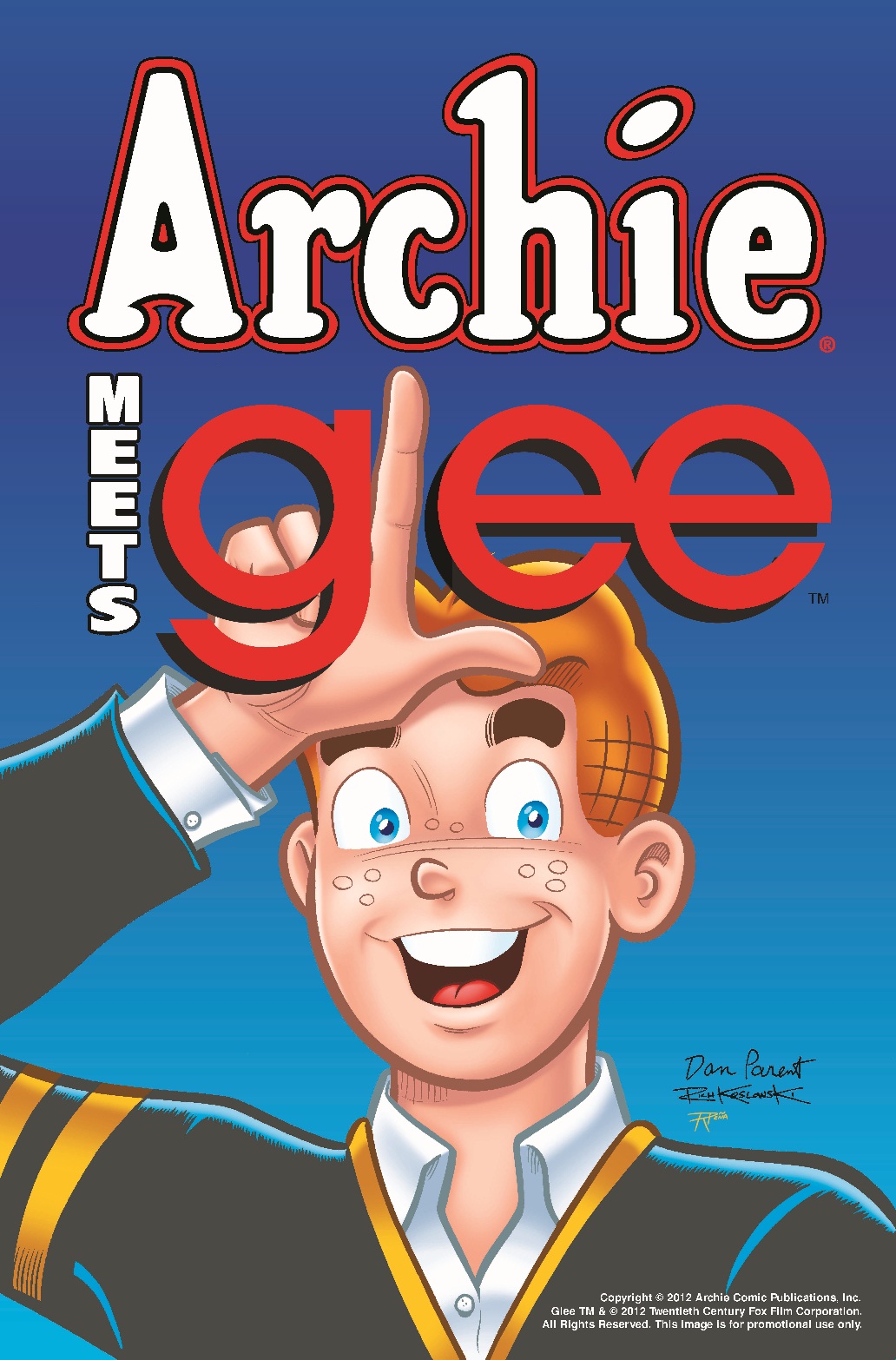 High school. That period of time when everything is always perfect and simple and wraps up neatly with the entire student body having a good-natured laugh at your best friend's attempt to eat a bunch of hamburgers. Wait, that's not right. That's Archie Comics.
High school. That music-backed epic of emotional devastation, riddled with love triangles, student-teacher relationships, and endless opportunities to sway people to become more tolerant via the gift of song. Closer, but still not actually real life. Just Glee.
For most real people, high school lies somewhere in between those two descriptions. It can be miserable and terrifying, sure. But also fun, carefree, and occasionally hamburger-laden. As a matter of fact, the law of mathematics (as instilled in me via a lesson by Miss Grundy) is that the average of these two extreme depictions of high school life must equate to the most authentic portrayal of this era in teenagery ever to hit pop culture. And as not to deprive the world of this majesty, the people behind Glee and Archie have come together to create Archie Meets Glee, a four-part Archie Comics series written by Glee writer/producer Roberto Aguirre-Sacasa.
In this series, the McKinley High students (Rachel, Finn… I think there are a few others) will cross paths with the Riverdale residents, melding the latter's good-natured hijinks with the former's angsty car crashery to create something that will probably be monumentally strange and, as such, oddly compelling.
For all of their differences, Archie and Glee do share a handful of similarities. Both feature a wide-eyed average joe, consistently ensnared in a love-triangle involving a popular snob and an artistic "good girl."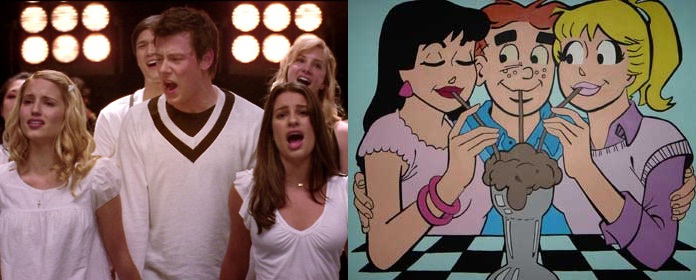 [Photo Credit: Fox, Florencio Flores Palomo]
Both feature faculty members who spend way too much time with their students.

[Photo Credit: Fox, Archie Comics]
And both feature a dimwitted best friend character who is apparently unaware of how ridiculous the top of his head looks.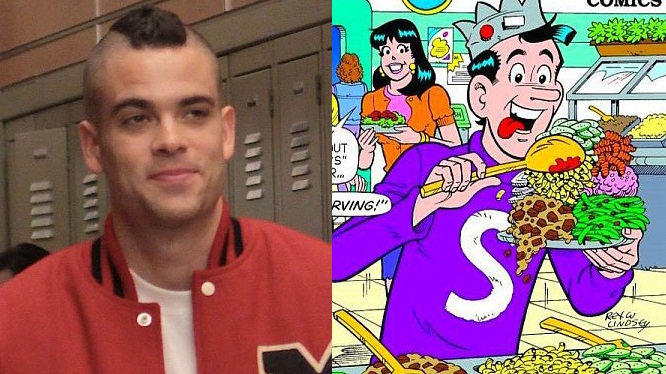 [Photo Credit: Fox, Archie Comics]
So really, this might work out just fine… or present colossal warfare for the dominance of these roles. Either way, catch the release in 2013.
More:
'Glee' Graduates Are Set to Return, But How's That Going to Work?
'Glee Project' Recap: 'I Don't Know This Song from Adam'
'Glee' Recap: The Spanish Teacher