Are Some Shows Gaming the Emmys?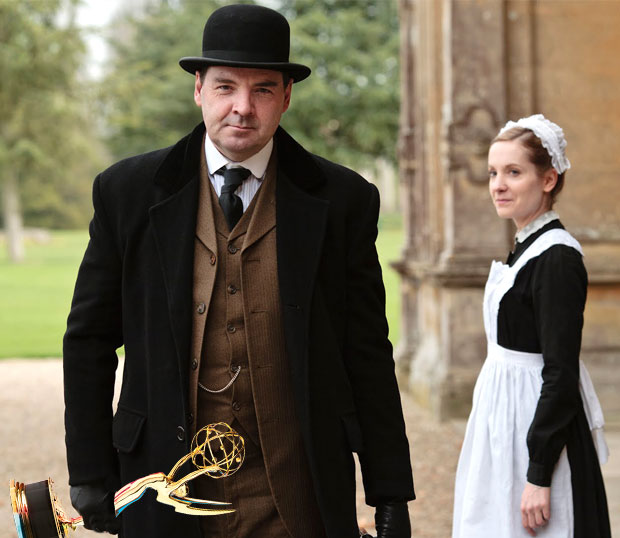 In July, when Jimmy Kimmel and Kerry Washington announced the 2012 Emmy nominees, TV fans were shocked that American Horror Story was nominated for a whopping 17 different awards, tying critical darling Mad Men for the most nods. It wasn't a lack of quality that made the nominations surprising — the FX fright fest is quite good. It wasn't its risqué subject matter that made the nods a surprise — we're all used to ghosts in gimp costumes impregnating national treasures like Connie Britton. (Speaking of national treasures, Dylan McDermott's ass needs its own special trophy.) No, the shock came from how the show nabbed all its awards. American Horror Story submitted itself as a miniseries. Say what?!
Yes, AHS and all its actors, ghosts, and ghouls were submitted in the Miniseries or Movie category, one that is typically left to HBO to root and pillage like vikings in a defenseless village. But AHS's placement wasn't the only oddity amongst the nominees. Also, Downton Abbey, the former winner in the Miniseries or Movie category, is now in contention for Best Drama. Add to that the vagaries of some of the actors who qualified for either Guest Star, Lead Actor, or Supporting Actor categories, and it seems like what was once cut and dried between comedy and drama — those indelible masks badly tattooed on so many theater majors — isn't so cut and dried any more. Are certain shows trying to game the Emmys to get more nominations?
It might seem that way to the untrained eye. It's not unthinkable to assume shows like American Horror Story and ABC's canceled drama Missing, which secured a nomination for star Ashely Judd in the Best Actress in a Mini-Series or Movie category, were simply shoehorning themselves into a category so they'd have a better shot. Best Drama is a crowded field with a lot of competition. Why not try something that would make your show stand out? 
That case, however, is difficult to prove when it comes to American Horror Story. According to the rules for the awards laid out by the Academy for Television Arts and Sciences, the producers of any show can submit itself in any category and the Academy will decide to accept it or not. When it comes down to a show that could qualify for either, the producers decide which category the show should submit for and the Board of Governors ratifies the choice. "The Awards Committee (and the Board of Governors) approved AHS's request to be classified per the above rule, because it's a hybrid of both drama series and miniseries elements," the Academy said in a statement when the nominations were announced. According to the bylaws, the Academy defines a miniseries as "a single theme or story line, which is resolved within the piece. In a single awards year all of the parts must be presented under the same title and have continuity of production supervision."
Though AHS had already scheduled its second season by the time the nominations rolled around, the FX series also announced the second season would have new actors, a new storyline, and bear little resemblance to the first season. That seems to satisfy the conditions of the rule… though that doesn't keep many TV viewers from thinking the show should compete as a Drama Series (described as a show "in which the ongoing theme, storyline, and main characters are presented under the same title and have continuity of production supervision") apart from true miniseries like Hatfields & McCoys.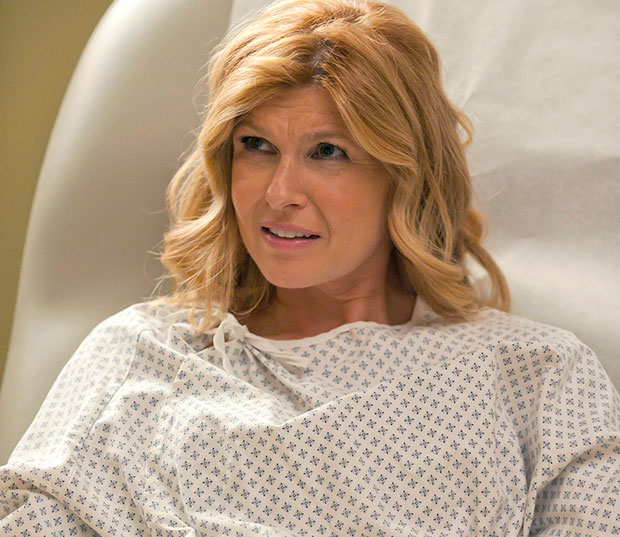 The rules, however, hardly faze Connie Britton, who was nominated for Best Actress in a Miniseries of Movie. "That's all technical stuff that I never paid very much attention to," she tells Hollywood.com "I kind of just got an e-mail about it and I thought, okay! It didn't really mean anything to me one way or the other. It made sense to me, because it is a limited run show, and it's a completely different formula than anything else that's on TV and it makes sense that it has a different category. I just thought, oh yeah, why not?"
While Britton didn't deliberate on which category she would be competing in, Missing creator and executive producer Greg Poirier put a lot of consideration into the process before submitting his show in the Miniseries category. Poirier intended the show to last for several seasons, but was forced to rejigger his Emmy submissions after Missing was cancelled by ABC after its first season. "[A closed ending] was always something that I insisted upon, so that if we didn't get renewed, it would be a closed down story," he says. "I didn't want to be one of the shows when you get to the end of the first season and you didn't finish your story. I wanted to have the potential to go on if we wanted to, but it ended up being a single series show."
And Poirier feels Missing abides by the Academy's Miniseries rules. "It was open and closed and started a story and finished a story," he says. "If we went on to more seasons we wouldn't have done that." Still, Poirier insists star Ashley Judd still would have been nominated if he had submitted to the Drama category.
It does seem, however, that the absence of one more show in the Miniseries category did help Judd get her recognition. At the 2011 Emmys, Downton won four awards in the Miniseries category — and boasted one nomination in the Miniseries acting category — even though the first episode of the second season of the show premiered in England a week before the trophies were handed out. This year, the Board of Directors booted the show to the Drama category, where it might have belonged all along. "Now that Downton has finished its second season (and is preparing a third), the Primetime Awards Committee considers it to have transitioned from a stand-alone miniseries…to a Drama Series," the Academy said in a release when the nominations were announced.
While there is some leeway surrounding which category a show can enter, there is also grey area surrounding the acting categories: Is a role Lead or Supporting? Unlike the Miniseries rulings, these distinctions are not made by the Academy, but by whoever is submitting the actor for contention. That's why we see all the Modern Family actors submitted in the Supporting category — the cast has often stated that they see themselves as an ensemble. 
There's more clarity in the Guest Actor categories, even if it appears some actors are stretching the definition of "guest" when placing themselves in the category. Actors' contracts determine whether they are a guest or not in any particular show. Yes, that means nominees Joan Cusack, who was in nearly every episode of Shameless; Uma Thurman, who was around for quite a bit of Smash; and Dot-Marie Jones, a regular character on Glee, are all described in their contracts as "guests." According to Emmy rules, they must also submit a copy of their contract to be considered. A Hollywood agent, who has knowledge of telelvision deals with guest stars, says that some bigger celebs request guest status so that they won't be in "first position" with a TV show, where the show could demand they film episodes rather than make a more lucrative movie. It also is a question of money — a guest can make more (or less) than the other contracted players.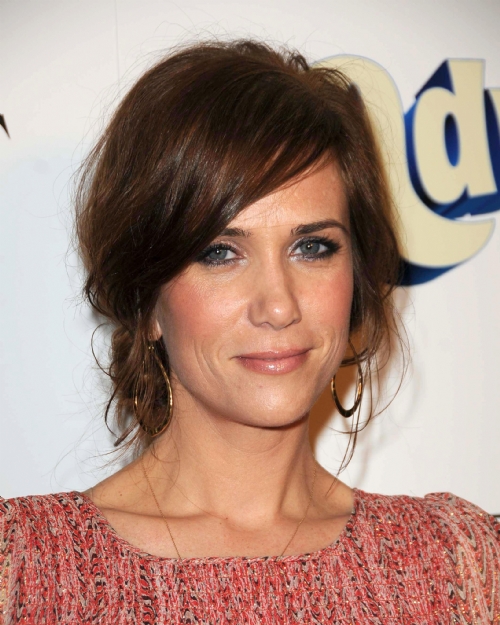 So how about Saturday Night Live? Why were hosts of the sketch comedy show nominated as guests while SNL performers were nominated in the Comedy category? Putting SNL, which is more of a variety show, up against something like The Big Bang Theory seems like comparing apples and nerds, but there is a very simple explanation for why Kristen Wiig is competing with Mayim Bialik and Bill Hader is up against everyone with male genitalia on Modern Family: There is no category for Best Variety Performance. The Academy got rid of it in 2009. Oh, we must do something to save these poor orphans — that's why they're lumped in with the sitcom stars.
For the not-yet-ready-for-primetime-players, this is an age-old problem, but some of these questions are a result of the new media age we live in. If things seem complicated now and it appears like producers are trying to put one over on the Academy and the viewers, it's only going to get worse. When we have miniseries, Web series, download-only-series, not-available-on-Dish-series, and everything in between, the Academy may require a new set of rules (or a new set of categories) to keep them all straight. As for now, the Emmys have a pretty iron-clad rule book. And even though it may not always seem by it, everyone is entitled to play by the rules.
Follow Brian Moylan on Twitter @BrianJMoylan
[Photo Credit: AP Photo]
More:
2012 Emmy Awards: See the Full List of Nominees!
Emmys 2012: Snubs, Shockers and Surprises!
'American Horror Story' Star Connie Britton Talks Emmy Reactions, Demon Babies