'Arrested Development': Details on the Netflix Reboot (Season Four, Five, AND Six?!)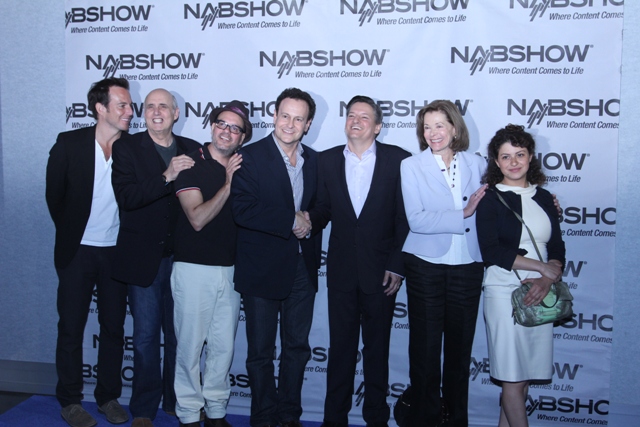 Get ready to leave a yet-to-be-determined date in 2013 completely open for a season four Arrested Development marathon. It's going to be off the hook!
According to Vulture, at the National Association of Broadcasters convention in Las Vegas on Tuesday, Netflix chief Ted Sarandos confirmed that all 10 episodes of the new season, which begins filming this summer, will be released in one day sometime next year. (Marry me!) Sarandos was joined on stage by Arrested cast members Will Arnett, Jeffrey Tambor, David Cross, Alia Shawkat, and Jessica Walter, as well as show creator Mitch Hurwitz (pictured) who gave fans some other tidbits about the comedy's pilgrimage to Netflix.
While Hurwitz said the return of the series is "evolving into becoming more like the old show again," he also noted, "There's going to be some mystery sprinkled throughout this, [but] instead of watching one a week and try to get ahead of it, the hope is [fans] will watch them all together and then go back and look for clues and connections." Clues, eh?
But perhaps the biggest piece of news that Hurwitz shared during the conference (other than the fact that Bob Loblaw would return) was that he would be willing to explore a fifth and sixth season. "We would love this to be the first first of many visits," he told the crowd. I'm going to give you a moment to get composed, as it's a fair assumption you just blue yourself. While you do, here's some more photos from the event: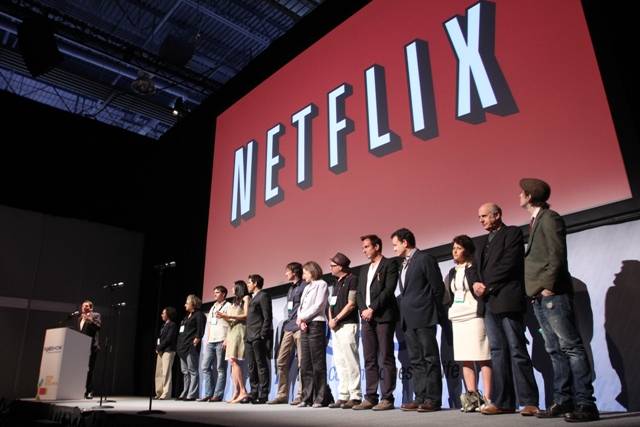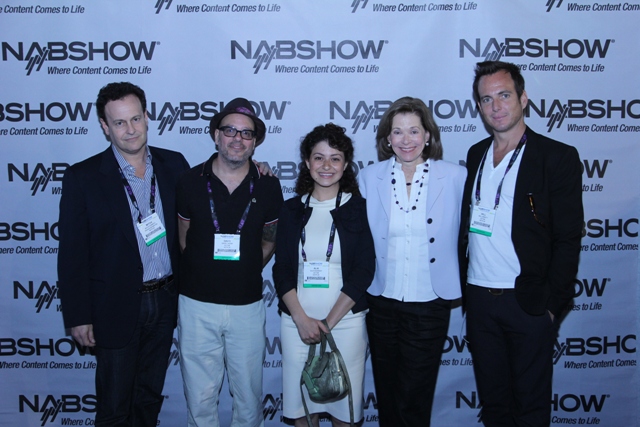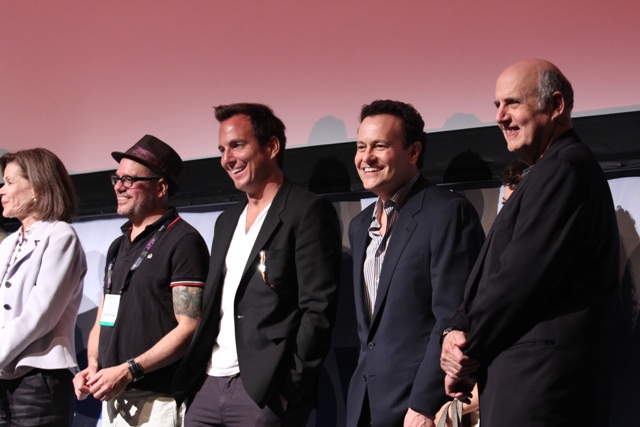 What do you think about their plan to release all 10 episodes in one day? Fitting for the Netflix platform and a good way to appease anxious fans? Or does it feel too rushed? And what about Steve Holt, dammit? Steve Holt!
[Photo credits: Stephanie Booker]
Follow Aly on Twitter @AlySemigran
More:
Arrested Development Begins Shooting This Summer
Entire Arrested Development Cast Signed On For New Netflix Season
Steve Holt! A New Movement To Bring Back the Beloved Arrested Development Character