'Arrested Development' Season 4 Will Not Disappoint: Here's Proof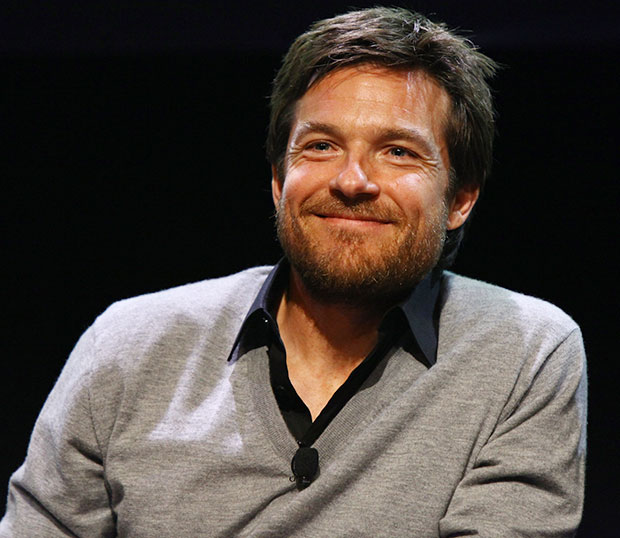 Be prepared to blue yourselves all over again, Arrested Development fans: The Bluths are actually coming back, and there's real, live proof. The whole family gathered in a hotel ballroom with show creator Mitch Hurwitz on Wednesday to talk about Season Four and its unique structure, the upcoming movie, and show actual footage from Netflix's 14 new episodes (sort of).
Let's start with the clip: If three minutes of Jessica Walter's Lucille smoking a cigarette can induce cry-laughter among a cynical, usually stony-faced (albeit mostly AD fan-filled) crowd of critics, then the new episodes should not disappoint. And that's a deleted scene! (Hopefully it'll be edited back in, though.)
That said, the new installments will look very different from the traditional 22-minute episodes that aired on Fox. Each of the 14 chapters will take place from a different character's point of view, so multiple episodes will contain the same scenes but reveal different facts each time. They will also be different lengths depending on the storytelling. (Approximately 30 minutes, give or take, but they just started editing.) Although there will be a fixed, recommended episode order when the show premieres in May, they can theoretically be viewed in any order.
"It is a very different form that emerged very organically," Hurwitz says.
As for all the secrecy, it's really just for fans. One of the best parts about the original show was being surprising, Hurwitz says. "That was easy to do when no one was watching," he explains. "We've all started really guarding the material just to make it fun for the audience."
But don't expect to remain spoiler-free once all 14 episodes are revealed at once in May. "There are going to be surprises that are going to be ruined by spoilers, but that would have happened anyway," Hurwitz says of a traditional airing schedule. The decision to release the whole season at the same time was actually Netflix's, but it's something he appreciates. "Netflix is a very interesting company. These guys are very experimental, fresh thinkers," he says. Since a lot of people binge-watch television, why not put everything on the table at once?
If you're still skeptical after the pseudo-season, don't worry: they'll have another chance to impress you with the movie. (That's not confirmed, but everyone truly believes it's happening.) Explains star Jason Bateman, the Netflix episodes are "really just the first act of what we hope to accomplish in a movie."
Cracks Will Arnett, "…and eventually a theme park."
#fourseasonsandathemepark?
Follow Jean on Twitter @hijean
[PHOTO CREDIT: Neilson Barnard/Getty Images]
More:
'Arrested Development' Premiere Date Confirmed
'Arrested Development': 20 Running Jokes We Hope Keep Running
Alia Shawkat on Coming Back for More 'Arrested Development'

Megan Fox's 12 Hottest Moments (Moviefone)

Ryan Gosling's 'Airbrushed' Abs: Plus 19 More Reasons We Love the Actor (Moviefone)