'Arrested Development' Sets Production Date: 5 Things We Thought We'd See First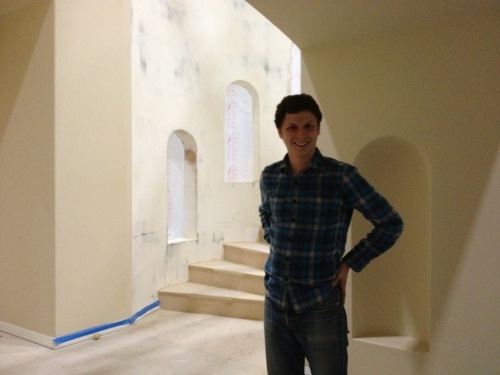 Many of us never thought this day would come, but now, according to Netflix spokesperson Karen Barragan, the 10 episode revival of Arrested Development is not only happening, but it's starting production on August 7. It almost makes you want to chicken dance… or whatever it is most of the Bluths do when that phrase is thrown around.
But this didn't seem possible until the project was officially announced in January. We'd always thought it was just an impossible dream, like meeting the Loch Ness Monster or understanding why Heidi Montag was ever famous. In fact, there are at least a few other things we expected to actually happen before we'd ever see the Bluths reunite in their pre-fab model home.
5. The Rapture
We've only heard about a thousand different theories regarding this version of the end of the world, as it was foretold in the Bible. There's just one problem: every time we were supposed to be judged while our more righteous brethren were lifted up to heaven, all we found was an excuse to max out our credit cards in anticipation of the end of days, and weep into piles of bills and receipts days later. 
4. Flying Cars
Seriously. Weren't we promised these in the '50s? Where is my hovering Hyundai?
3. An *NSYNC Reunion
If the Backstreet Boys can get it together and Joey Fatone has time to do Dancing With the Stars, what else are the rest of you so busy with that you can't placate a few adult women who never managed to grow up and forget our Tiger Beat poster-covered walls?
2. People Living on The Moon
We were supposed to see this by 2001, which means my bags have been packed for a very, very long time. I assumed that by the time Arrested Development was back, I would be sitting in my moon boots drinking a cup of freeze-dried tomato soup. However, the part where I'm donning jean short cut-offs and am painted entirely blue while enjoying the first episode of the return has not changed.
1. The Prohibition of Foot-Gloves
How has this not happened yet? Sure, they're good for your feet, or whatever. And yeah, you can't wear them in the army (though, you also can't have awesome hair in army). But no one, and I mean no one, wants or needs to see the definition between your five monkey-like toes. Cut. It. Out.
Follow Kelsea on Twitter @KelseaStahler.
[Photo Credit: Twitter]
More:
Details on the Arrested Development Reboot
Arrested Development: Michael Cera is Back as George Michael – PICS
See the Arrested Development Cast Like You've Never Seen Before