'Arrested Development' Season 4 Trailer: Can Somebody Explain All the Birds?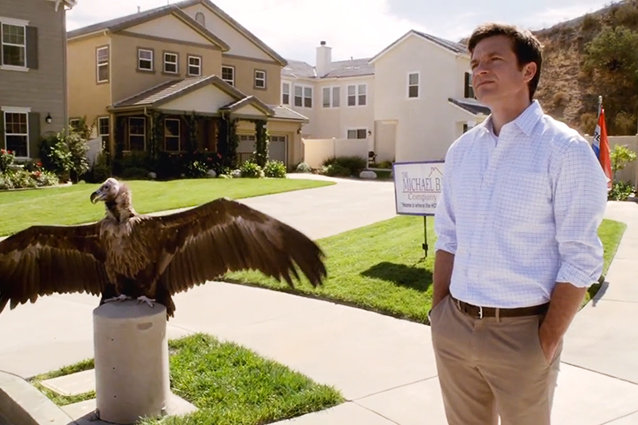 My, how little things have changed in seven years. In the first trailer for the upcoming fourth season of Arrested Development, we catch up with an intelligent but moreover oblivious Michael Bluth, steeped up to the waist in a swamp of lunacy as his family members and various inescapable associates tear the world apart at the seams. We reunite with his son George Michael, skittish and on edge. His mother Lucille, armed with a countless supply of ferocious verbal attacks. His brother Buster… yelping like a petrified Yorkie. Yep. Business as usual. Thank God.
The video below features each member of Mitchell Hurwitz's comically insuperable entourage embodying everything that made us love them in the first place. Jason Bateman's snark, Will Arnett's rasping boorishness, David Cross' merry idiocy — all these are why we stuck with so many Internet re-watches of the cult phenomenon that is Arrested, and why we can't wait for Netflix's line of new episodes. But now we have a new element to pull us into Season 4: the birds. See for yourself.
Yep. For some reason, the Bluth household seems to be overrun with birds. Not sparrows or pigeons or frozen doves or anything like that, no. A vulture. A freakin' ostrich. We have absolutely no idea why there are wild birds running all over the model home, but we are pleased as punch about it. Enjoy the new trailer below — Bluths, birds, and all — and catch Arrested Development Season 4 on Netflix as of May 26.
Follow Michael Arbeiter on Twitter @MichaelArbeiter
More:
'Arrested Development' Character Posters
9 People You Didn't Know Were on 'Arrested Development'
'Arrested Development' Will Text You When the New Eps Hit Netflix
---
From Our Partners:


Watch Justin Bieber Attacked in Dubai (Celebuzz)


33 Child Stars: Where Are They Now? (Celebuzz)