'Arrow' Has All the Best Guest Stars for Fans of Sci-Fi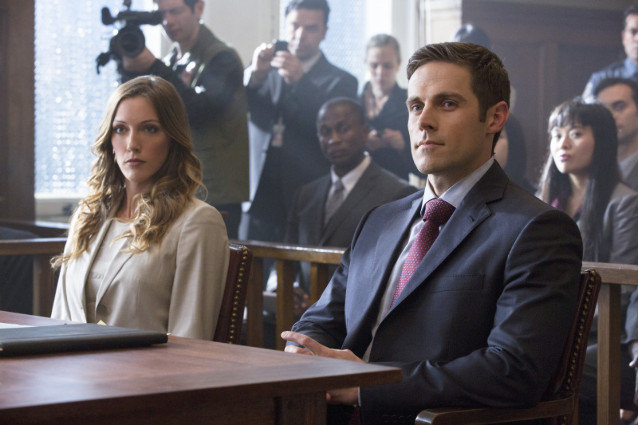 The CW
One of the biggest draws in the first season of The CW's Arrow — at least for some of us — was John Barrowman. Previously, Barrowman had played Captain Jack Harkness on Doctor Who, and then starred in the spinoff series Torchwood. Harkness was one of the best companions on Russell T. Davies's reboot of Britain's sci-fi series. Who didn't love Captain Jack? He was snarky, flirty, and loved the Doctor as much as the fans. So it was nice to see Barrowman on another TV series after Torchwood ended.
But Barrowman isn't the only science fiction veteran who has appeared on Arrow. The CW's superhero series is quickly becoming the home of many actors who have starred on beloved cult sci-fi shows.
The beginning of Arrow's second season welcomed Isabel Rochev, played by Summer Glau, and Assistant District Attorney Adam Donner, played by Dylan Bruce. Glau is a science fiction favorite because she was in Joss Whedon's cult classic series Firefly, as well as the Terminator prequel show, The Sarah Connor Chronicles. Basically, she's a butt-kicking wonder. Bruce, however, is new to sci-fi, starring in BBC America's Orphan Black— though that doesn't make him any less loved by fans of the clone series. 
With the midseason premiere of Arrow, "Blast Radius," fans of Firefly were given even more of a treat: Sean Maher guest-starred as Mark Sheffer, also known as Shrapnel. 
We're starting to wonder which of our favorites from sci-fi shows will be next to guest star on Arrow; Edward James Olmos from Battlestar Galactica or Anna Torv from Fringe are our picks.