Aubrey O'Day: Always a Cast Member, Never a Superstar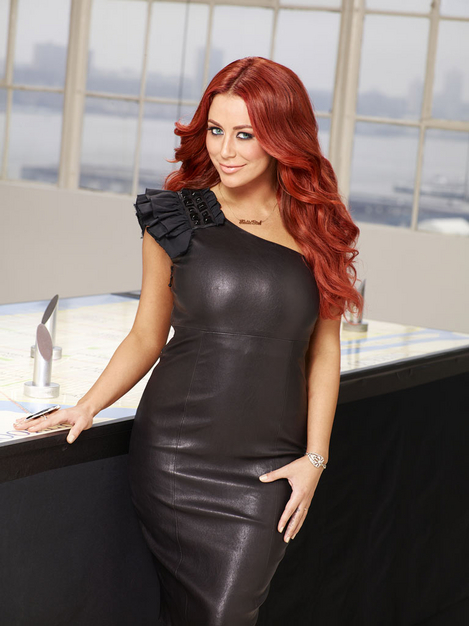 She was on two seasons of
Making the Band
. She nearly starred on a season of 
A Shot at Love
. She even headlined her own series,
All About Aubrey
. But Aubrey O'Day had yet to break through as a reality TV star… until joining this season of
The Celebrity Apprentice
.
Just see last night's episode, which saw O'Day delivering her patented bitchery in Arsenio Hall's direction, crying (for the second episode in a row) in front of The Donald, and "walking out" of the show in a fit of anger. The reason I put "walking out" in quotes is because we all know O'Day was simply "figuring out a way to create drama so she could get more airtime and publicity and, my God woman, why are you copying Rachel Reilly's hairstyle?!"
Yet, while O'Day's season-long hysterics might have landed her on Google Trends today, she has yet to shoot to reality TV superstardom — the kind of superstardom that lands you your own series on Bravo or MTV. The kind of superstardom that lands you on the cover of tabloids. The kind of superstardom that lands you on the rumored list of replacements for the outgoing panel of X Factor judges. And it's difficult to determine why she has yet to do so during her short but very public career. It seems almost unfathomable — we're talking about a woman so desperate for the camera's attention, she'll dye her dog's hair pink… and then do thisto her. And she even had the opportunity to cement her reality profile with the help of Oxygen's All About Aubrey (which might as well have been named by Arsenio Hall), a series that saw more eyes on The Soup than on the network. But though O'Day has certainly loved the cameras, the cameras didn't quite love her, regardless of her impressive dedication to the craft.
She's even worked her way through all the reality show archetypes. She's played the Good Girl: Anyone who watched her in Making the Band 3 would label her extremely talented, extremely likable, and extremely magnifying. She's played the Hot Mess: See any single episode of All About Aubrey. But now, it seems she's finally found the archetype that works best for her: The Villain. Perhaps the reason she never found superstardom following Making the Band and All About Aubrey is O'Day is neither good nor a mess. It's almost frightening how well the self-promoter throws around insults. That takes an amount of intelligence that's surprising coming from a woman unable to choose a believable pair of color contacts.
So, yes, O'Day is attracting newfound attention as The Apprentice franchise's most hated contestant since big baddie Omarosa herself. But has the undeniably shrewd celebrity done enough to stay in the zeitgeist (and on our TVs) after The Celebrity Apprentice finishes its run? Will she finally reach reality TV superstardom? I certainly hope so. O'Day — who, if you can remember, is actually quite an adept singer — is more talented and fascinating than drunk Snooki and pregnant Snooki combined. And if her stint on Celebrity Apprentice isn't enough to score her a high-profile reality series… well, then I suppose we'll have to get ready for Sassy Black O'Day on I'm a Celebrity… Get Me Out of Here!: Celebrity Edition.
Follow Kate on Twitter @HWKateWard