'Bachelorette' Desiree Harsock: 'There Are a Lot of Strong, Yet Emotional Men This Season'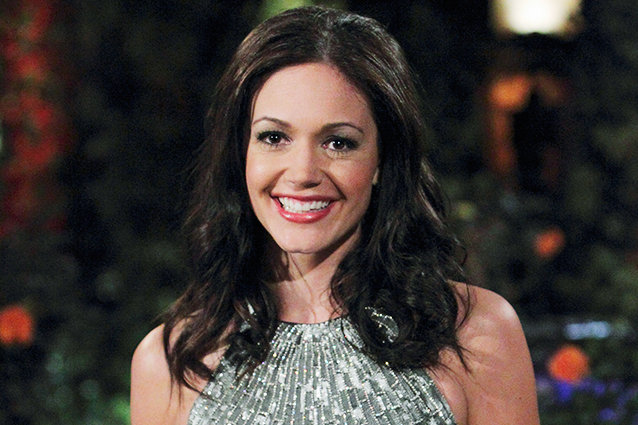 When The Bachelor/Bachelorette franchise started out, viewers tuned in to follow a reality star's journey to fall in love. We craved every sappy line that came out of their mouths and dreamed of the luxurious dates that we saw on the screen. But over ten years later, something more than the promise of love has come to attract an audience to this franchise: the drama. Last season, The Bachelor star Sean Lowe dealt with an overly contentious contestant named Tierra and this upcoming season of The Bachelorette, starring Desiree Hartsock, sounds like is going to be just as dramatic. 
During a conference call Wednesday, Desiree couldn't confirm if she found love, but she could confirm that that this is going to be a roller coaster ride of a season. "The journey was incredibly emotional and it was really surprising throughout," she says. "There are a lot of strong, yet emotional men this season. So they do stand up for themselves and that does create a lot of drama."
And Desiree wasn't immune to the said drama. "Yes, there's going to be tears," she says. "I really wanted to go on this show with all of my emotions being shown so that viewers could really see where I'm coming from." So how did she stay grounded when things got rough? "My family really just gave me the advice to stay true to who I am and to really trust my heart and be at peace with the decisions [I made]."
Surprisingly, Des also says she had the blessing of her brother, who was largely blamed for Sean's decision to send Desiree home last season. "He will meet the men," Desiree confirms. 
"I'm glad I did decide to do the show," Desiree says, adding, "And I was satisfied with my decisions throughout. I followed and trusted my heart the best that I could."
The Bachelorette premieres on Monday, May 27 at 8 PM/ET on ABC. 
Follow Lindsey on Twitter @LDiMat. 
More:
A Judgement of Desiree's Dudes  
8 Things Desiree Can Learn From Past Bachelorettes 
The 'Bachelorette' Campaign Trail 
---
From Our Partners:


Zoe Saldana Strips Down For Magazine (Celebuzz)


33 Child Stars: Where Are They Now? (Celebuzz)