'Bachelorette' Emily Maynard Kisses Frogs: 15 Cliché Quotes from the Franchise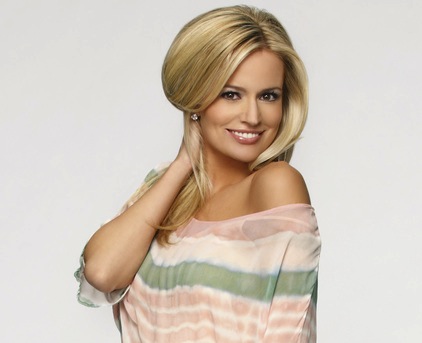 The Bachelorette is a series about love, roses, and lots and lots of schlock. Still, the corn is sweet, which is why each season, fans become unhealthily involved with a stranger's attempt to find love amongst a couple dozen men less concerned with things like "jobs" and "commitments" and "dignity" than short-lived reality fame. And, as we approach tonight's premiere of The Bachelorette franchise — starring the infuriatingly likable Emily Maynard — we expect to be just as committed to another go-round of the series, especially after seeing ABC's preview for the season. It doesn't hurt that the network has suckered us in using the schlocky language we've come to know after 24 seasons(!) of the franchise. 
Below, for your viewing enjoyment, is the preview for the premiere, complete with the 15 most cliché quotes from The Bachelorette and The Bachelor that seem to get more play on the show than anyone ever does during overnight dates.
1. "She may have to kiss a lot of frogs, but she will find her Prince Charming." (Voice Over in preview for Maynard's season)
2. "I can't look you in the eye and tell you that I love you." (Brad Womack from Season 11 of The Bachelor)
3. "If that's what he wants, I am not what he wants. How can he look at her and think she could be his wife?" (Ali Fedotowsky from Jake Pavelka's season)
4. "He took the ultimate risk. Faced the ultimate rejection, and walked away with his head held high. Ben is back. In a season full of surprises from the very first night." (Voice Over in preview for Ben Flajnik's season)
5. "You can't leave something like this on good terms." (Ben Flajnik on Ashley Hebert's season of The Bachelorette)
6. "I came here to find love." (Courtney Robertson on Ben Flajnik's season). "I'm ready to find love in my life." (Lindzi Cox on the same season)
7. "I think our connection is as strong as it can be right now." (Nicki Sterling of Flajnik's season)
8. "I don't like saying goodbyes, and it's only going to get harder from here." (Ashley Hebert from her season)
9. "I'm dreading putting an end to a relationship that at one point, I thought could be everlasting. I wanted to give our relationship everything that I had." (Ashley Hebert)
10. "I know I've made the right decision." (Ashley Hebert and pretty much every Bachelor and Bachelorette before her)
11. "I wanted to come here and risk everything for love." (Ali Fedotowsky)
12. "I want to be that man for you." (Roberto Martinez proposes to Ali Fedotowsky.)
13. "There are some absolutely incredible women here," (Ben Flajnik and practically every Bachelor in same way or another)
14. "I truly feel like the luckiest girl in the world." (Contestant on Flajnik's season — voice over in preview video.)
15. "It had been a really long time since I had tapped into any of those love feelings. To feel them again, it blew my mind." (Ben Flajnik)
Watch Maynard's preview video below!

More:
Emily Maynard's First Rose Pose Pic
Emily Maynard Gets a New Race Car Driver on The Bachelorette
Emily Maynard: 9 Reasons Why She Will Be the Best Bachelorette Yet