'Bachelorette' Desiree Hartsock: 8 Things She Can Learn from Past Bachelorettes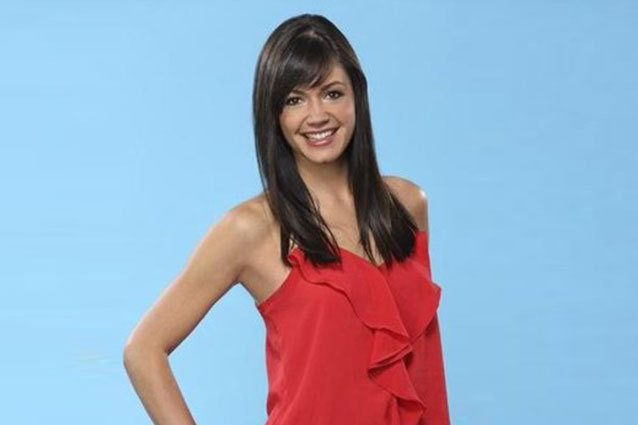 After 25 seasons of The Bachelor and The Bachelorette — and countless breakups — you would think skeptical audiences would give up on watching beautiful people find love on television. But, following high ratings for Sean Lowe's Bachelor season, ABC has announced a 26th season. On Monday night duringThe Bachelor: After The Final Rose, fourth runner-up Desiree Hartsock was announced as the star of The Bachelorette. 
While Desiree has experience competing on the reality dating series, she now must cope with life off the sidelines and into the spotlight. So what can she learn from previous Bachelorette? Here's a list of eight lessons Desiree can learn from those looking for love before her.
Eight Lessons for the New Bachelorette:
Trista Sutter (Season 1): Make It Last. If you are a fan of The Bachelor/Bachelorette franchise, then you know that it's rare for a couple to make it down the aisle. Out of 25 seasons, only two couples have tied the knot: Trista and Ryan Sutter and Ashley Hebert and J.P. Rosenbaum. Sutter, however, is the poster child of Bachelor franchise success — the reality star and her husband, who have been together since they met in 2003, have two children together. (Ashley and J.P., married in 2012, have a long way to go.) Desiree, please try to join the married few.
Meredith Phillips (Season 2): Be Remembered. You are probably wondering who, in fact, Phillips is. For those with shoddy memories, Phillips starred as The Bachelorette back in 2004 — only nine years ago. So why don't we remember her? Unlike the cast of characters normally who are associated with this franchise, Phillips didn't chase fame or give the tabloids reason to print stories about her. And since going on The Bachelorette, all she has done is participate in a 20/20 special in 2010 and come out with a cookbook. So Desiree, if you want a reality TV future, get the drama started now.
Jennifer Schefft (Season 3): Don't Settle. Jen may have found love on The Bachelor with Andrew Firestone. But after a short realtionship, the two split and Jen went on to star as The Bachelorette. At the end of her season, Jen turned down two proposals, leaving the show single. If it doesn't feel right (or if it leads to a reality TV-friendly shocking moment), then move on.
DeAnna Pappas (Season 4): Don't Let the Good One Get Away. Pappas dumped one of America's favorite Bachelor men: Jason Mesnick, a single dad with a heartwrenching backstory. While Pappas broke Mesnick's heart, he went on to star on the next season of The Bachelor. Now, he is happily married to someone else with another baby on the way. Don't invite the ire of Bachelor audiences by letting the good guy go, Des.
Jillian Harris (Season 5): Make Reality TV a Career. Harris found love and a career on reality TV. Not only did she participate in The Bachelorette (and The Bachelor before that), but she parlayed those appearances into a job with a Canadian home design show, Love It or List It Vancouver, and is featured as a designer on ABC's Extreme Makeover Home Edition. 
Ali Fedotowsky (Season 6): Let the Bad Ones Get Away. Those who tuned into Ali's season may recall Justin Rego, a contestant who Fedotowsky discovered had a girlfriend back home. He also happened to be on crutches, which made his mad dash out the door hilarious.
Ashley Hebert (Season 7): Let Us Say It Again: Let the Bad Ones Get Away. Hebert may be married to her Bachelor boyfriend Rosenbaum now, but there was a time when she fell hard for bad boy Bentley Williams, the most hated Bachelor villain of all time. (Yes, he's even more heinous than Courtney Robertson and Tierra LiCausi.) When not whispering sweet nothings into Hebert's ear, Williams would insult the Bachelorette in front of the cameras. (Exhibit A: "I came in thinking that Ashley was not attractive at all. I'm not feeling it. … I'm gonna make Ashley cry.") Note to Desiree: Keep these villains around for a few episodes to keep us entertained, but then drop them like he's hot, regardless of how hot he is. 
Emily Maynard (Season 8): Make ABC Give Into Your Every Demand. ABC knew they wanted Maynard to be The Bachelorette and Maynard knew that she wanted it to happen her way. So instead of heading to Los Angeles to film the first few episodes, she made ABC travel to Charlotte, N.C. for production so her daughter's life wouldn't be disrupted. (Now, if only the reality show didn't end up doing that precise thing anyway.) 
Season 9 of The Bachelorette premieres on ABC this May!
Follow Lindsey on Twitter @LDiMat.
[Photo Credit: Kevin Foley/ABC]
---
You Might Also Like:


8 Male Stars With Tramp Stamps


15 Stars Share Secrets of their Sex Lives (Celebuzz)