Bands We'd Love to See on 'Game of Thrones'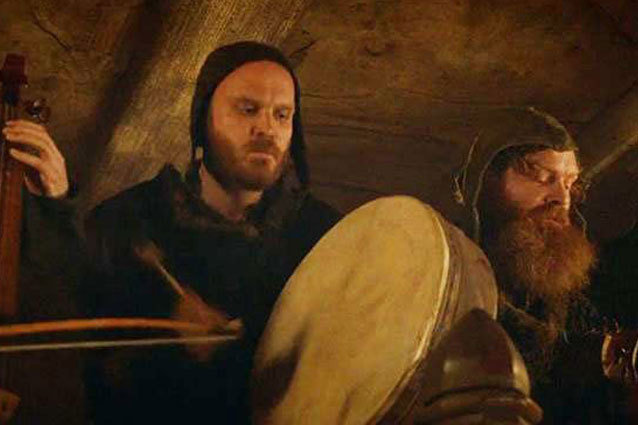 HBO
You wouldn't expect Game of Thrones to feature tons of hip indie artists. The show is in no way modern, and it exists in a world far apart from Pitchfork and Coachella. But, with a guest appearance by the Coldplay drummer, a haunting ballad from The National, and a recently announced appearance by atmospheric Swedish band Sigur Rós, it seems that Game of Thrones has become The O.C. for the fantasy genre. 

The modern music on Game of Thrones is in no way jarring; the songs often fit the medieval, sinister quality of the show. Here are a few bands that seem like they would belong on the show, whether dressed in furs or scorring a bloody scene. 
Fleet Foxes
This lovely folk band sounds like they could have been medieval troubadors, and the creepy lyrics of "White Winter Hymnal" could have scored the Red Wedding. 
Radical Face
Radical Face already has a song called "Winter is Coming," and the chill of beyond the wall is present in their melodic music.
Mumford and Sons
Though most of their stuff seems a little too peppy for GoT, Mumford sure knows how to do a ballad.
Beirut
There is a distinctly old-fashioned sound to Beirut, as well as a sad yearning that would work well in Game of Thrones.
Bon Iver/Volcano Choir/Justin Vernon
Whatever band Justin Vernon is in, he basically already looks like he's an extra on the show.
Monsters of Folk
Wouldn't it be cool to get this folk super group, which includes Conor Oberst of Bright Eyes and M.Ward of She and Him, to perform their catchy songs on the show?
Laura Marling
Marling's swirling folk would mesh well with Game of Thrones, and she looks like she would belong on the show. 
Le Loup
Le Loup mastered the improbable combo of banjo, electronic beats, and lovely harmonies, which would provide a very cool old/new feel on GoT.
More:
'The 'Game Of Thrones' Theme Song Composer Is Super Dreamy'
Songs For The End Of Summer
---
From Our Partners:


40 Most Revealing See-Through Red Carpet Looks (Vh1)


15 Stars Share Secrets of their Sex Lives (Celebuzz)