Barbara Walters' 'No Announcement' Is Kind of Like an Announcement That She's Not Retiring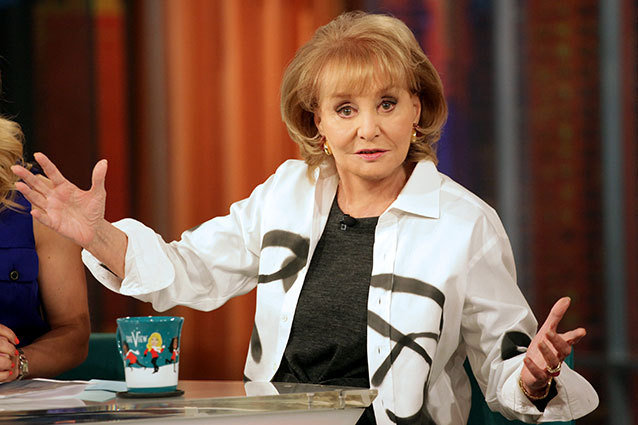 Fans tuned into The View on Monday in hopes (or in dread) of hearing television mainstay Barbara Walters open up about her rumored retirement. But viewers were treated to a very different announcement altogether: an announcement that Walters had nothing to announce, signifying — presumably — that she has no plans to leave the program.
RELATED: Barbara Walters May Be Heading Into Retirement
"There were many reports last week saying that I was retiring from ABC, and there was an assumption that I would be making an announcement today," Walters said on The View on Monday. "Here I am, and I have no announcement to make." The declaration was met with cheers from Walters' adoring studio audience, who took this to mean that she wouldn't be vacating her position in the foreseeable future. 
RELATED: Why Barbara Walters Can Never Be Replaced
Walters continued: "But I do want to say this: that if and when I might have an announcement to make, I will do it in this program, I promise, and the paparazzi guys, you will be the last to know." And so, we might not be saying goodbye to Barbara any time soon. But when we do, we'll get the news straight from the horse's mouth.
Follow Michael Arbeiter on Twitter @MichaelArbeiter
[Photo Credit: Fred Lee/ABC]
---
You Might Also Like:


Topanga's Revealing Lingerie Shoot: Hello '90s!


13 Most WTF Fan Tributes