'Battlestar Galactica' Star Tricia Helfer to Play 'Criminal Minds' Villain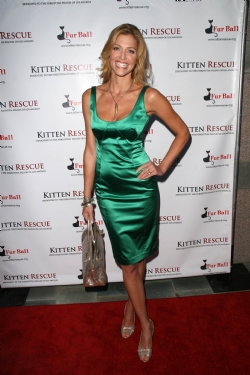 Tricia Helfer has used her expertise at TV villainy to win a role in Criminal Minds. The actress, who played the cylon Number Six in Battlestar Galactica, revealed on the red carpet at the Genesis Awards that she'll guest star on the season seven finale of the CBS show.
The two-hour May 16 episode will focus on a hostage situation at a federal bank (but also make time for a wedding and Paget Brewster Prentiss' exit from the show). Helfer says she'll "definitely [be playing] a bad character" — though presumably, one with human origins for a change.
[TV Line]