Becki Newton is a Worthy Opponent for Barney in New 'How I Met Your Mother' Clip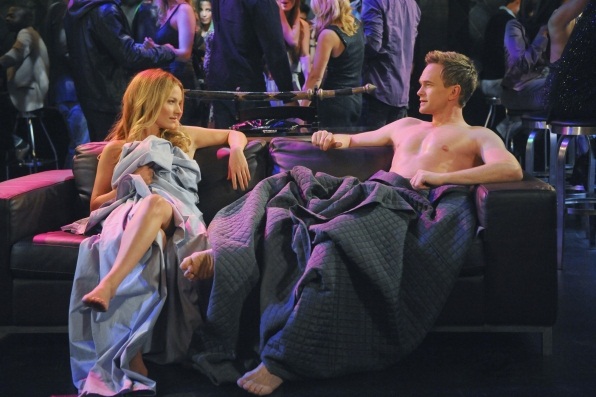 Okay, How I Met Your Mother. We'll play along as you continue to tease us with the idea that Barney and Robin might not end up together. We're on board with this whole Kevin fiasco—sure. He's who she's meant to be with. And now a new love interest for Barney? Why not! Who'd you have in mind?
The clip below gives us our first look at Quinn (Becki Newton of Ugly Betty), a sharp-tongued young lady who sees right through Barney's waterfall of B.S. Maybe the savvy Quinn is exactly the girl Barney has been waiting for all along. Maybe she's so much like Barney that she'll actually break his heart after a one night stand.
But what we're really pulling for: a reinforcement that Barney is meant to be with Robin, just in time for her to realize the same exact thing. Until then, enjoy the sassy antics of newcomer Quinn on How I Met Your Mother, beginning on the episode "Drunk Train", airing Monday, Feb. 13 at 8 p.m. ET/PT on CBS.
Source: TVLine