Tim Burton in Talks for 'Beetlejuice 2' and More News You Might Have Missed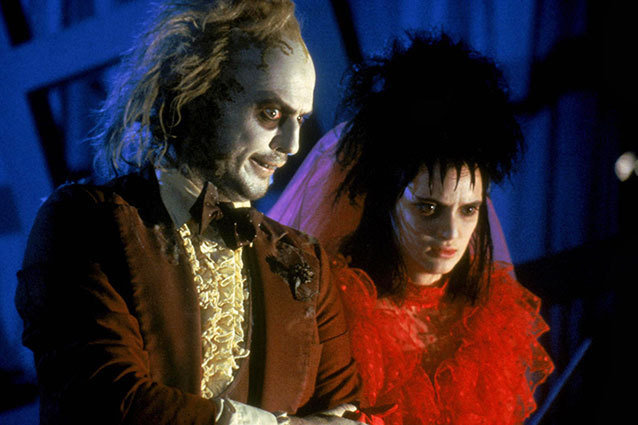 Warner Bros.
As if that Kanye proposal wasn't weird enough, here's some other weird, though less publicized, entertainment news from this week. 
CBS is going to air colorized, festive I Love Lucy episodes. 
Because colorizing always turns out so well. Read more at The A.V. Club. 
Tom Hanks and Ken Burns are recruiting celebs to record audiobooks. 
Find out what classic war story Bryan Cranston will be reading at The Verge. 
The long rumored Beetlejuice sequel is happening. 
According to Rolling Stone, Tim Burton and Michael Keaton seem to be on board. 
Bob Barker gets sentimental about baby elephants. 
Read the cute story at Hollywood.com.
North West will not stoop to wearing "typical baby pink," says Kim Kardashian. 
Find out the colors that the budding fashionista does wear at The Huffington Post.
Glee releases awesome/strange promotional photos for an episode that looks to be about both Lady GaGa and Katy Perry. 
Check them out at MTV. 
Apparently, Owl City created some of the iOS7 ringtones. 
According to Stereogum, Apple decided the cloyingly sweet sounds of Owl City were still relevent.